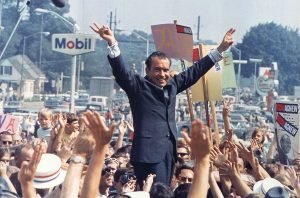 It was the third-rate burglary that took down a sitting president.
Think back
... What do you remember? Did you follow it closely? Who were the heroes? What did you think of Nixon, then and now? What did we learn about politics and government? Do you see parallels with the current administration? Is our "long national nightmare" finally over? On this Presidents' Day,
share your Watergate stories forward.
Start Writing