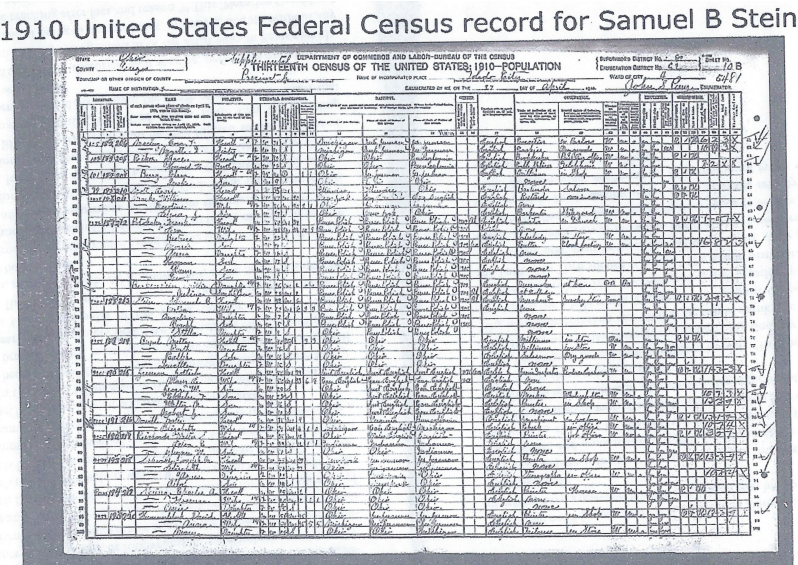 Last November, my brother copied me on an email which shared the results of a 23andMe DNA analysis (since we have the same parents, we share the same DNA; yes, I know, we are not identical twins, so we do not have exactly the same DNA, but would have similar threads, so the results are similar for the two of us). We are of Eastern European extraction. Our paternal grandparents came to the US in the late 1800s from Kovno, Lithuania. Our maternal grandparents came from Bialystock, Lithuania in 1906 (we know more about them). So, not surprising, we are of Ashkenazic (Eastern European) descent. Indeed, 23andMe reported that we are 99.7% Ashkenazic (not quite as pure as Ivory Snow). We are 0.2% East Asian (0.1% unspecified Manchurian & Mongolian; my brother joked, "Let's hear it for Ghengis Khan!"), and 0.1% broadly sub-Saharan African.
My brother is a college professor in Cincinnati. A colleague/friend in England helped him interpret the results; what various threads specifically meant. She wrote: "Rick, you're a Canaanite!!! And your maternal line is one of four of the oldest maternal lines in the Ashkenazic community. These ancient paternal genes of the Canaanites passed from father to son for over 2,500 years. You are the first Canaanite I have ever met."
Cool! Our genes rock! Does this mean I might be related to someone biblical? I feel kind of special, all of a sudden.
Another email arrived in May, not with DNA data, but details of our maternal grandparents trek from Russia to the US with two babies, again facilitated by a "genealogically-savvy" friend of my brother's. My Stein grandfather (you can read about these grandparents in My Grandparents' Story) was born in 1877 and Beila in 1878. There was a major pogrom in Bialystok between June 14 and 16, 1906. They left with their two babies soon thereafter, departing from Europe on July 22, 1906 on the S.S. New Amsterdam from the port of Rotterdam, and arrived in the port of New York on August 6, 1906 (my mother, though not yet born, was always proud that the family did not come steerage). He was almost 28, she was 27. My brother has the ship manifest, where they are listed as passengers 19-23. Ann was listed twice, once as Ann, once as Chana.
The Featured photo is the 1910 census. Think, for a moment, about all the turmoil going on thanks to our current administration, the up-coming 2020 census and the immigration crisis. How many of us would not be here if our grandparents, or some ancestors, had not been allowed to enter this country. What did it take in 1906 to become a citizen? My grandparents wrote and spoke heavily-accented English all their surviving days, but left a thriving business and quite nice investments for their heirs.
My Aunt Ann is listed as Angelina! She was never actually called that; wishful thinking on my grandmother's part.  My brother comments that the other two sisters were also given Classical Roman names: Stella and my mother, Cornelia (she detested that name and went by Connie). My brother also included the 1920 census (now Cornelia, born in 1913, makes an appearance) and a photo, from perhaps 1931 or '32 including my grandfather, the four children; Ann, Joe, Stella and Connie and Ann's husband, Lew Daniels in the upper right.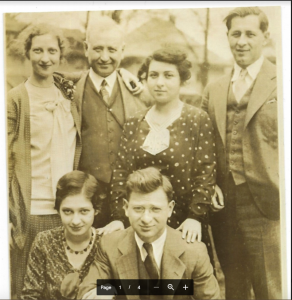 My grandparents joined Grandma's mother in Toledo, OH, living in a two-flat with her. Grandpa had worked for a watchmaker in Russia and opened a successful jewelry store in Toledo. Joe joined him in the business, and after college and a year in New York, taking classes with Doris Humphrey and trying to make it in the dance world in 1935, my mother came home and worked as the store's book keeper until WWII, when she went to Detroit, lived with Ann and Lew and worked for the USO. She met my father in February of 1946 and they married four months later. They were both 32 years old.
They began their lives together at that point. Rick followed in 1948 and I, the baby, completed the family in 1952.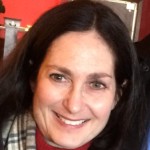 Betsy Pfau
Retired from software sales long ago, two grown children. Theater major in college. Singer still, arts lover, involved in art museums locally (Greater Boston area). Originally from Detroit area.
Tags: Ashkenazi, Lithuania, pogrom, 23andme
Characterizations: moving, well written