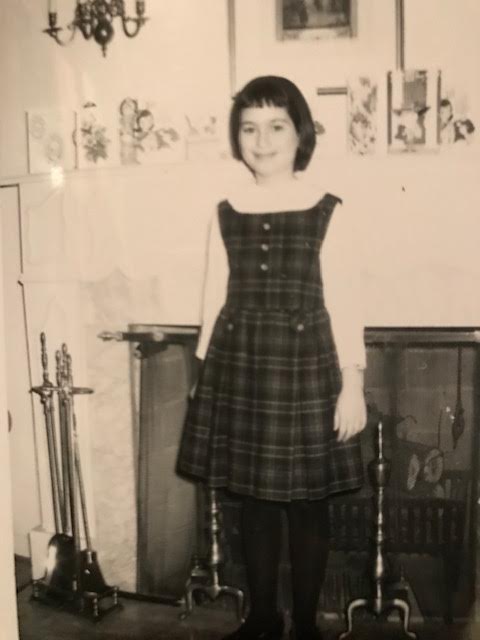 My second grade teacher, Elaine Zeve, first engenderd and fostered my desire to act as she read "Charlotte's Web" aloud, doing all the voices and soon discovered that I had a flair for imitation and imagination myself. She came to see me in my high school plays and we were in touch until her death, aged 42 from stomach cancer, my senior year in high school.
So it was not surprising that in 5th grade (1962-'63), classmate Michael Nanes and I were chosen to represent our school at a multi-week, city-wide acting program for the elementary school children of Detroit, held on Saturday mornings at WTVS Channel 56, the Detroit Educational Television Foundation. It grew into the PBS station in Detroit. Public TV was in its infancy and we were thrilled to be involved. I was subsequently in one radio play, but my moment of glory came in early January, 1963.
The station put on a program commemorating the centennial of the Emancipation Proclamation. They had an actor dressed like Abe Lincoln read the text, various other segments about slavery, including a classroom scene with the "teacher" speaking about the evils of slavery and its aftermath that I was part of.
They chose several "students" to have speaking roles. I was one. My line was: "But we are only children. What can we do about this?"
Each of us with speaking parts raised our hands and were called on by the teacher, then stood to recite our lines. I had rehearsed my line to make sure I spoke it clearly, with proper emphasis, concern and empathy. I thought I did well and was pleased with my line-reading.
As I looked around the green room where we gathered before going onto the set, I remember thinking they had chosen a diverse group of children to speak. I was the dark-haired, short kid with glasses. There was a blonde, an African-American (though that term hadn't come into the lexicon yet), and so on. We represented the melting pot of America. Diversity may not have been a "thing" in 1963 but I do remember mentally ticking off the different types sitting around the room.
PBS (both local and national) has always been about teachable moments, whether on "Sesame Street" or "Mister Roger's Neighborhood". That was the first instance for me and has stayed with me these 57 years. It would seem America, this great melting pot, has been slower to learn.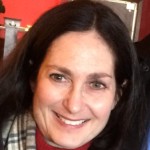 Betsy Pfau
Retired from software sales long ago, two grown children. Theater major in college. Singer still, arts lover, involved in art museums locally (Greater Boston area). Originally from Detroit area.
Tags: PBS, Channel 56, Detroit, Emancipation Proclamation, slavery
Characterizations: been there, moving, right on!, well written