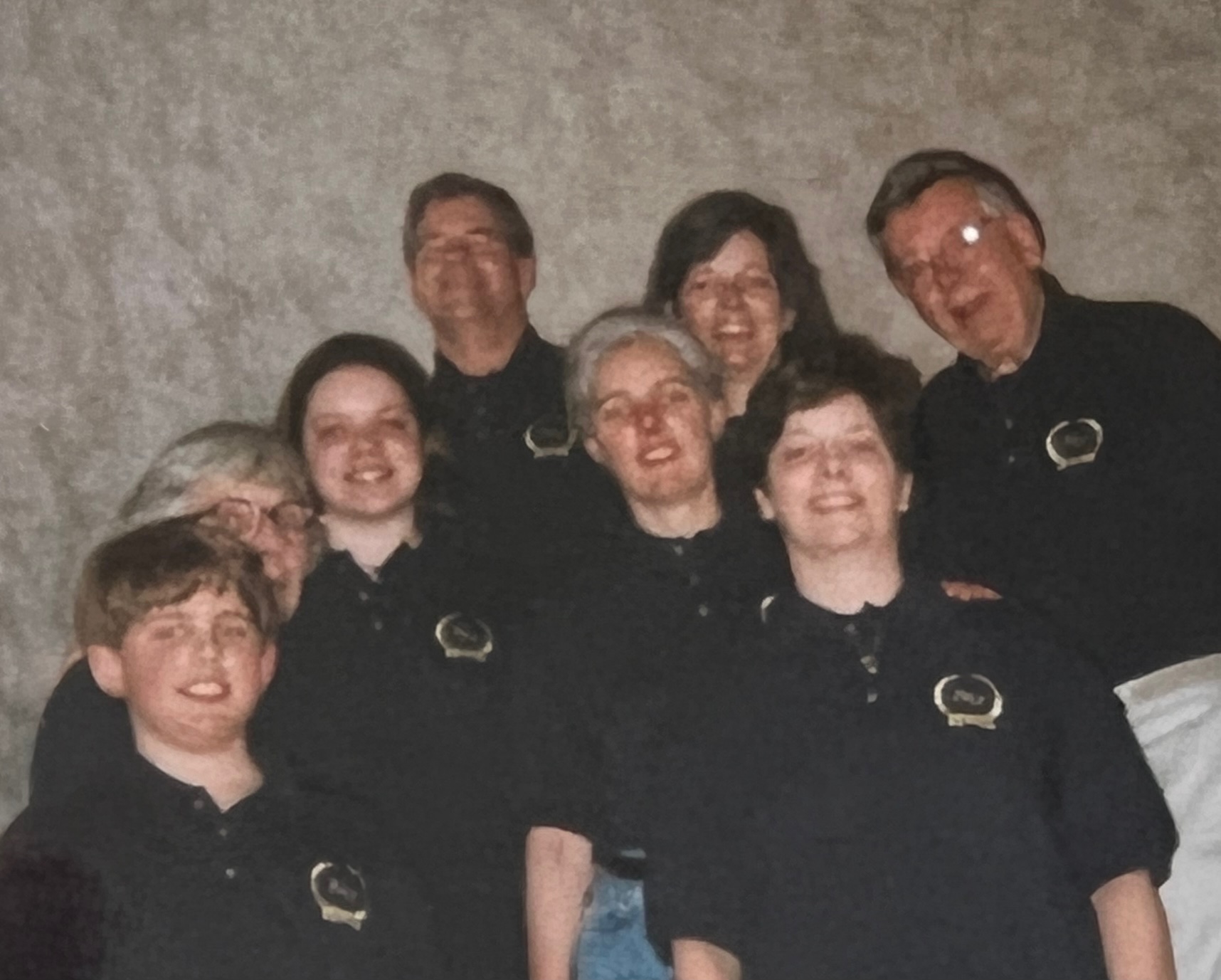 Our family never lived close to other relatives, my parents had some strained relations with their families of origin and no one organized big family reunions.  Perhaps because of that, I tacitly understood that once we kids crossed over into that fuzzy future of adulthood, we would have our own lives, with little connection to the old family.  But as it turned out, we did regroup after the diaspora of the kids' early twenties.
There were songs for the sisters, the grandchildren, the in-laws, and the whole "cast".  We thought they were pretty clever.
My father was the one who loved to have family together–holiday dinners and vacations (my mother was the faithful letter writer). When their fiftieth wedding anniversary came around in 1998, he invited us all to join them for the weekend.  He rented out a stately old house turned into a B and B on Maryland's rural Eastern Shore, near their retirement community.  It would be the first time that parents, children, spouses, and grandchildren would all be staying together in the same house.
The sisters realized we had better do something to help celebrate.  Older sister had married into a more exuberant family that got together regularly, complete with corny T-shirts and camping adventures—maybe we should make shirts!  That was not a usual Hendry thing, but maybe a tasteful polo shirt with discrete crest in a classic navy?  Younger sister had connections through her work and it was done—shirts for everyone.  A secret though until the weekend.
Oh, and maybe we should have a cake.  Also secret until dessert after the dinner on Saturday night.  Effected with a little coordination with the proprietors of the B and B.  We also ordered up a case of Hendry wine—no relation, but a great wine from the Napa Valley, and my parents had visited the genial vintner George Hendry on a trip out west.
That all felt okay, but not quite enough.  Perhaps we could also sing a song?  Younger sister had experience organizing and performing in her neighborhood's yearly parody shows and was a bit of a ham. She was all in. I could help write the words.
Soon the idea of a show blossomed, and we wrote songs and more songs until there were nine, all re-writes of existing tunes and touching on aspects of their lives.  There were songs for the sisters, the grandchildren, the in-laws, and the whole "cast".  We thought they were pretty clever. I even practiced plunking out a few notes on the piano to accompany a couple of them. We printed up the libretto and had almost no time to actually rehearse, but the grand adventure was in play.  Still secret.
And so the weekend unfolded.  Arriving on Friday with surprise shirts waiting for everyone.  On Saturday people actually wore the shirts and had a relaxed day around the countryside. Then wine present before Saturday dinner, the surprise cake afterwards.  There were toasts; my father was emotional and gave a lovely tribute to his wife and "best friend" of fifty years.  My mother, typically, spoke about how proud she was that we were all contributing members of society.  We retired to the sitting room.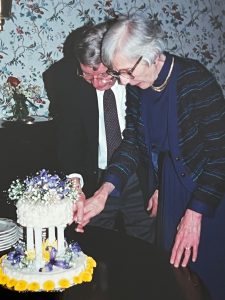 But wait, there's more!  The parents were seated in a pair of chairs on one side of the room, with copies of the libretto in their bewildered hands, and it was show time for "The Chestertown Follies".  We sang our parts, unrehearsed as it was, with voices barely in tune, but it was from the heart.  My parents were astonished and overwhelmed.  When we hit the final number, a straight-up version of "Love is Here to Stay", we were all a bit teary.
The show was a success.  My parents later re-read the words and were still a bit in shock that we had pulled it all together, maybe because they had spent their lives giving to us and we didn't always let them know we cared.  The grandkids sang a tune about how much they enjoyed spending summers with their grandparents (which had been stressful at times), and my mother remarked that she was touched to hear them say they had truly appreciated their efforts.  We don't say thank you enough.
We might not have been great artists, but we still recall it as a truly great performance.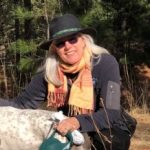 Khati Hendry
Characterizations: funny, moving, right on!, well written