I saw a "help" link at the bottom of the page. I clicked it. It went to a form to report problems. So I reported my problem….
Commenting Problems Update
And was told that my message could not be delivered.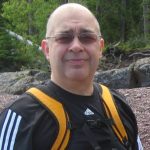 Dave Ventre
A hyper-annuated wannabee scientist with a lovely wife and a mountain biking problem.
Tags: Frustration, technohell
Characterizations: funny