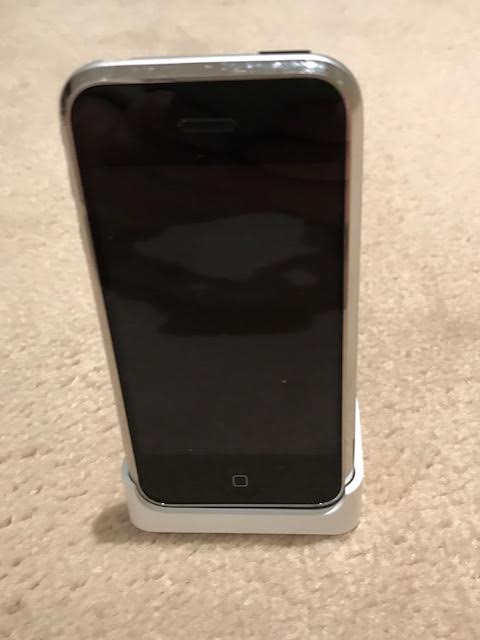 I love my iPhone (even the earliest iteration, pictured above), but even before cellular technology, just having a cordless phone was a huge leap forward for me. I remember that first big brick with the antenna. We got it when my first baby was born; it was on a little table beside the chair I sat in while nursing him. That way, I could nurse and talk without a cord tangling across his sweet face, and when I needed to change him, I could continue the conversation uninterrupted. It seems in late 1985, I spent most of my life doing those two tasks.
My iPhone has really changed my life. Now I have a computer in my hands at all times and I am in touch with the world no matter where I am (assuming we have changed our plan and signed up for International calling so those pesky roaming charges aren't eating me alive).
When I travel within the U.S., I forward my home phone (yes, we still have a landline) to my cell phone, so I never miss a call. The apps let me see everything. I am on Facebook, Instagram and Twitter, though I rarely use the latter two. I follow others rather than posting things myself. In the event we are away when a big storm comes, we can control the heating elements in our gutters remotely; we even control the volume on our TV with an app.
Everyone is just a text away. My Brazilian cleaning lady told me about WhatsApp, which I now use to communicate with all my relatives in the U.K., primarily David. One can text with it, but also send photos, video and even talk over it. And it is free!
I have stopped carrying a camera, and I love taking photos. The camera in my current phone (an iPhone 7S) is very good; I can do some editing, and can send the photo a multitude of places.
There is built-in GPS, good for driving, but also walking, which was very useful last May as I wandered alone around Venice, a lovely, labyrinth of a city, easy to lose one's way. I would put in the address of my hotel and my phone led me home; miraculous.
Though the text is small, I can read the newspaper (I have The Boston Globe and The New York Times on my phone), and through the search functions, I can look up just about anything. After cruising with a bunch of Republicans last June, who were very into "just wanting what was in the Constitution" for our country, I decided to actually read it. So I did, on my phone, in a London hotel. It was clear that none of them had! That same hotel gave their guests a free cell phone to use during their stay. It had the hotel address programmed in. You could use it (rather than using one's own device) to find one's way around the city, you could even make international calls on it. We were in a deluxe room, but it is clear that this sort of amenity has become part of the package for a first class hotel.
I don't pretend to be terribly tech-savvy, but I depend on my iPhone!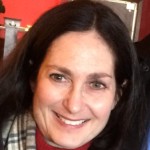 Betsy Pfau
Retired from software sales long ago, two grown children. Theater major in college. Singer still, arts lover, involved in art museums locally (Greater Boston area). Originally from Detroit area.
Tags: iPhone 3, not tech savvy, remote control
Characterizations: been there, right on!, well written