I've had numerous occasions during my life when I dreamed something fantastic…breakthrough…life changing…only to forget it when I woke up (cry cry).  Is it possible, I've wondered, to dream something important and useful, and actually realize it?
Well, amazingly, I've heard of two instances where that really happened, if the interviewees are to be believed–one Beatle and one Stone!
A few years ago, I heard a radio interview on NPR, I think it was, of Paul McCartney–an intimate affair recorded of Paul in a small club atmosphere,  with Paul at the piano. Toward the end of the interview, he was asked if he had ever written a song in his sleep.  "Why yes," Paul replied, "I dreamed 'Yesterday,' and woke up in time to record it." (something to that effect).  Needless to say, I was very impressed that one of the great songs written in my lifetime was born in a dream…
Not to be outdone (as you might expect), a Stone has described a similar aha! moment.  Just a few days ago, to commemorate the release of Keith Richards' latest album, NPR replayed a Terry Gross Fresh Air interview with Keith Richards from a few years ago.  Terry asked Keith if he had ever dreamed any Rolling Stones songs. "Yes," Keith replied, and proceeded to tell the story of going to bed one evening (without describing what substance accompanied him), clicking record on his cassette recorder, and then waking up the next morning without memory of the night before. "I hit rewind on my recorder, and the first thing I heard was "dum dum, da da da, da da da, dum dum…" [the first several notes of "Satisfaction"], and then 40 minutes of snoring!"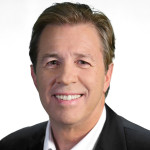 Marc
40 years in the enterprise software industry in Silicon Valley, with a lot of non-profit arts board experience. French Canadian New England roots, distantly related (I'm guessing) to Jack Kerouac, and inspired by his free spirit.
Characterizations: right on!