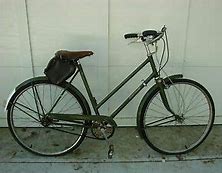 I had taken a year off, returned as a junior and was living off-campus in a ramshackle apartment over a pizzeria and a Chinese laundry. Imagine the pungent blend of pizza and hot laundry on a humid Cambridge day. Life was complicated, as it is for most 20-year-olds, not exclusively focused on academics. The apartment buzzed with students and freaks, jazz, folk music, r&b, black box theaters, and lousy Mexican weed.
That 'Cliffie who had a crush on me who I blew off as a pest and lived to regret it...
I was taking a creative writing class, a welcome departure from my American history major. One of my workshop mates, Lynn, had landed early in her freshman year at Radcliffe, the daughter of a sociology professor, a noted authority on the Soviet Union. Lynn wrote penetrating, reflective, adolescent stories; they were good, clearly memorable, well-written, full of dark, youthful probing.
Her family was friends with Bernard Malamud, the novelist, essayist, and short story writer extraordinaire. She talked frankly, without pretense about Malamud's influence on her, although she couldn't define it. She was 17. How could she have described such a thing?
She would show up at my apartment on her bicycle, the same bike she used to ride around Cambridge when she was a high school student, so recently. She would plague me with questions. Who did I like as a writer? Did I ever read women? Why or why not? Why did I say this thing in my latest story? What did Bob Dylan mean when he said "I need a dump truck, mama, to unload my head"? She didn't ask bullshit questions to appear smart. She was smart. She knew she was smart. The only bullshit questions she asked weren't bullshit at all: Do you like me? Do you think I'm pretty?
She was so young. She had bad skin. Her hair was a fright. She covered her coltish body in long peasant dresses and mismatched jerseys. Her questions annoyed me, so naïve, so persistent. Still, I liked her, liked her writing and the direct urgency of her curiosity. I was at once flattered by her attention and threatened by her writing and her native intelligence.
Yes, Lynn had a crush on me. I was immersed in a ragged, on-again, off-again relationship with another girl woman, more worldly, more wary, and much less wise. My response, young man, was to push Lynn away.
New Year's eve, 1965 was unseasonably warm up and down the East Coast. Tropical air from the Gulf softened the winter night to 70 degrees. Lynn and I went for a long, tipsy walk, across the Charles into Boston. The warm weather acted as a de-inhibitor and when we returned to Cambridge, Lynn risked all by staying with me into the early morning hours. She was a virgin, and I wasn't all that far behind. I remember our young bodies, so smooth in the street light from the dirty window, together, my distance, her young, articulate confusion…"I could love you, she said. But not if you don't love me from the other side. And you don't."
I lay silent. She was right.
"This will be my first time," she said. "I don't think I want to do it with somebody who doesn't love me."
I held her, our nudity strangely irrelevant. I don't remember if we cried together, we could have, but I do remember a sad serenity that drowned out any flicker of missed male opportunity. In the growing jeopardy of first light, we swapped questions, challenges, and stubborn anger, followed by Lynn's tearful departure from my apartment.
Three years and three thousand miles down the time/space continuum, I was working with a theater company in San Francisco and Lynn had come west to study psychology at a prestigious graduate institute in the East Bay. We met. She had, not surprisingly, matured. Beautiful, exotic, tall, still boho, and fiercely aloof.
Had we had the opportunity to meet again, we might have found common ground on a higher level, but I was immersed in yet another ragged relationship and Lynn had found herself.
#  #  #
Charles Degelman
Writer, editor, and educator based in Los Angeles. He's also played a lot of music. Degelman teaches writing at California State University, Los Angeles. 
Degelman lives in the hills of Hollywood with his companion on the road of life, four cats, assorted dogs, and a coterie of communard brothers and sisters.
Characterizations: moving, well written