Posting this on International Women's Day!
Posting this on International Women's Day! * * * * * * * I was a feminist long before I knew such a word existed.
I was a feminist long before I knew such a word existed. When I was a child, adults who knew my father, a doctor, frequently asked me, "When you grow up are you going to be a nurse and help your father?" This outraged me even then. Why should I be a nurse instead of a doctor?! Not that I wanted to be either one, but that wasn't the point. I always knew that I could be a doctor, or anything else I chose, and there were no limits on what I could do, because that's what my very progressive parents raised me to believe.
At my high school, we were annoyed when the girls had to take two years of home economics, while the boys had one semester of nutrition and three semesters of free period, but we weren't yet aware that this was something we should be protesting. My class was the first to elect a girl as class president (no, I wasn't that girl), but when she then ran for president of student council, the school elected a boy instead. Not surprising. In those days I learned that being a very smart girl in high school was a liability, even at a school which was entirely college prep. Interestingly, when I got accepted to Radcliffe, I was finally cool enough, and was the only female member of the Ivy League Cutting Society, along with the 7 boys who were going to Yale, Princeton, Columbia, Brown, and Dartmouth. (Just to be clear, "cutting" here meant cutting classes, not self-mutilation.) I was also elected graduation speaker, as described in my graduation story, Up, Up and Away.
When I arrived at Harvard-Radcliffe, I thought that the 4:1 ratio of boys to girls was a big attraction, and would make life on campus divine, but I quickly learned that being in such a minority was not so great. By sophomore year we were demanding co-ed dorms, not because we cared about living with guys, but because their housing options were so much better than ours.
By senior year we were demanding equal admissions, and at Commencement we wore silk-screened cloths with this symbol pinned to the back of our academic gowns.
What had happened in the interim?
Eating as a guest in the Harvard Freshman Union (the boys' dining hall), where when a pretty girl came in, all the boys would clink their forks against their glasses. It was hard to know which was more embarrassing – if they clinked, or if they didn't.
Being ignored in classes by professors because there were so many more boys, all of whom thought what they had to say was the most brilliant thing ever.
Being called a "Cliffie bitch" if you ever argued with a boy or suggested that you might know more about a topic than he did.
Attending consciousness-raising sessions with other women, sharing experiences of sexism, so that we began to realize that it wasn't just an individual's problem, but all of ours.
Reading Our Bodies Ourselves, published by the Boston Women's Health Collective on newsprint in 1971, and learning what the medical community had never told us. (I still have my original copy, the pages slightly crumbling.)
Reading Ms. Magazine, first as an insert in New York Magazine in Dec. 1971 (my parents were subscribers), then getting the first standalone issue in Jan. 1972, and seeing article after article that described exactly what I was feeling.
Taking the first Women's Studies class at Harvard in 1971, with History and Literature professor Gail Parker (who became president of Bennington College the next year), and reading books by early feminists like Charlotte Perkins Gilman and Mary Wollstonecraft.
Having the president of Harvard say that equal admissions was not a possibility because Harvard's role was to educate future leaders, and if they admitted more women it would mean admitting fewer men and therefore fewer future leaders.
And all that was just in the four years I was in college, 1968-1972.
When Helen Reddy sang "I am woman, hear me roar, in numbers too big to ignore," I felt she was speaking to me and for me. The guys I knew laughed at the song and thought it was silly, but to me it was empowering and I sang along at the top of my lungs.
After college I got a job I wasn't really qualified for by wearing a very short skirt to the interview. Okay, sometimes sexism has its benefits. When the married guys in the office came on to me, and I turned them down, luckily there were no repercussions for me. I know plenty of other women for whom that was not true.
In 1978, when I was a full-fledged lawyer and had gotten my first professional job, in the California Attorney General's Office, my boss asked me to get him a cup of coffee. I didn't say a word, but I was shocked and my face must have shown it, because he immediately said, "Never mind. I'll have my secretary get it for me." I suppose I should have appreciated that he recognized his mistake, but I couldn't help thinking, "Why can't you get your own damn coffee?!"
Now in 2017, after forty years of slow but steady progress, we are seeing a shocking backlash. I can't even contemplate going back to the bad old days. The Women's March on January 21st was the first sound of us roaring again. I can only hope that it will continue, and that, as the song says, "No one's ever gonna keep [us] down again."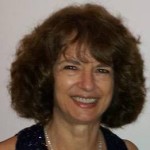 Suzy
Characterizations: been there, right on!, well written