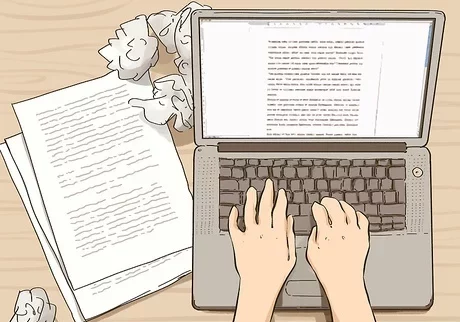 I have always been told I was a good writer by people whose opinions I respect.
If not for Retrospect, I would probably not be writing at all.
As a child, I enjoyed writing little stories and plays, although none of them have survived, which is probably just as well. In high school I turned to writing poetry, of the teenage angsty sort. For my high school Baccalaureate ceremony, held the day before graduation, I was chosen to read five of my poems. I had not given my poems titles, so the printed program listed my contribution as Five Untitled Poems. Then my English teacher, a crusty old man named Dr. Bohn, insisted that I title them. So I did, and spoke the title before I read each one. I don't remember anyone asking me why my untitled poems all had titles. Maybe everyone knew Dr. Bohn well enough to understand what had happened.
After high school I only wrote because I had to, first in college, then law school, and finally for work. I wasn't writing for fun any more, but I was still good at it. Throughout my legal career, I found I could often win a complex or confusing case by virtue of having the better written argument. It made it easier for judges to understand the points I was making. I was continually surprised by how many lawyers wrote poorly, so that even when they had a good argument, it would get buried in bad prose, to the point that they might as well not have even bothered.
Even though I spent my entire career writing, I have to say that I never particularly got any enjoyment out of it until I started writing for Retrospect. After I retired from practicing law, the only writing I did was helping my younger daughter with her schoolwork, especially when she was doing online high school. Right around the time she went off to college, John Zussman, a classmate of mine from Harvard, sent out a request for beta testers on this new website he had created, and I signed up. I wrote my first story in February 2016, and haven't stopped writing since then. Now, 275 stories later, it is clear that I am hooked!
My initial motivation in writing for this site was just to help a friend test it out, and I frequently sent him emails about technical things I was having trouble with, or things I thought could be done better. But very quickly I became enamored of the idea of exploring my memories on a different topic every week. I never would have started a blog on my own, because I wouldn't have had any idea what to write about. But with the structure of a new prompt each Monday (as it originally was – now Saturday), I could almost always come up with something to write about. And if I didn't have an idea based solely on the prompt text, I would be inspired once I read the stories posted by other writers.
In 2017, the Retrospect team asked three of us to pick one of our stories to be published in an experimental book, along with stories by the three founders, so they could give advice to any of the writers who might want to publish their stories in a book. The result was beautiful, but apparently so complicated and time-consuming that they couldn't recommend that anyone try it. However, it was inspirational for me to get this beautiful book in the mail, and I still treasure it.
They made this book at the point when they were hoping that the site would turn into the next big internet craze, like Instagram (and more recently Wordle), and would generate enough income to support them in their retirement. When they gave up on that dream at the end of 2018, deciding that three years was long enough to wait for it to take off, and they announced they were shutting it down, I printed out all my stories so that I would still have them when the site no longer existed. I had them professionally bound into three books, one for each year. It was exciting to me to see them in print.
Then, as you probably know, I bought the site from them and kept it going, and that's why we are still here now. I must admit that when I go back and re-read my old stories, I am often impressed with how good they are, even if I didn't realize it at the time. Sometimes I toy with the idea of taking all my stories from what will soon be seven years, rearranging them, perhaps in chronological order, and turning them into a book.
So why do I write? In May 2017, I was interviewed about why I wrote for Retrospect, in what was supposed to be the first in a series of interviews they were going to post. I don't know that they ever did any more, but here's the link to mine, which was published on the Retrospect Blog (did you know there was a Blog?). Everything I said then is still true.
The most salient point I made there: "I have rediscovered the joy of writing for its own sake, which I had when I was a teenager, and then lost after years when I wrote because I had to, for college, graduate school, and a long professional career."
Now, five years after that interview, with this prompt asking me why I write, three points occur to me. They all still relate to writing stories for Retrospect, since this is really the only place that I ever write. Sometimes, as in the Joan Didion quote, I have discovered what I thought about a certain topic only after I wrote the story. Other times, small details of my life that had long been forgotten have come back to me as I was writing. Finally, I like the idea of making my memories permanent, so that my children and any other interested family members or friends can learn about them in the future. I wish my parents and grandparents had created stories like these, because there is so much about their lives that I don't know, and now will never learn.
If not for Retrospect, I would probably not be writing at all.
To end with a little humor, I can't resist including this timely comic strip that appeared in my newspaper a couple of days ago.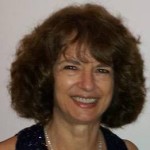 Suzy
Characterizations: right on!, well written