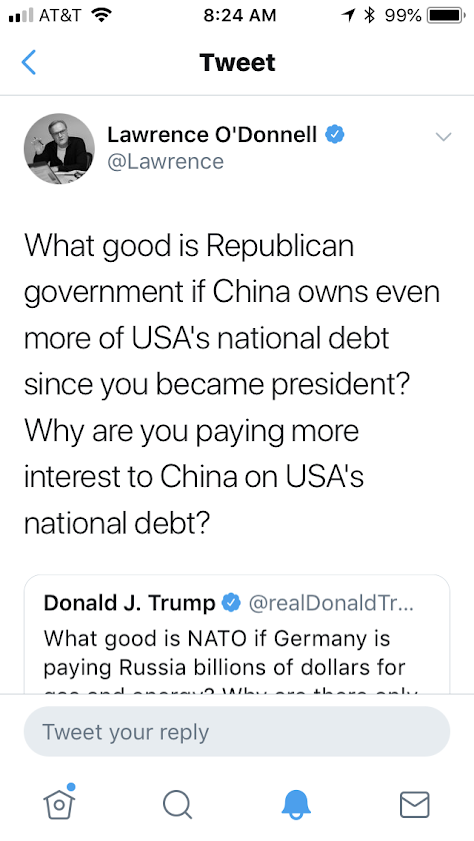 I recently heard Nicco Mele, head of the Shorenstein Center on Media, Politics and Public Policy at Harvard, speak. He doesn't use the term "Fake News" to describe the hi-jacking of truth by our president, Russian hackers, trolls and bots who spread lies or disinformation via Facebook and Twitter, or the abundance of verifiably false narratives coming from "news sources" via the Internet. He calls it information pollution and he and his army of graduate students are doing mountains of research both here and abroad about how it infiltrates and what to do to change the conversation. Nevertheless, it is difficult in this bifurcated world, where we get our information from like-minded sources, to break through this disinformation campaign and establish a baseline of facts.
I was aware of Facebook long ago. Stanford was the second campus, after its inception at Harvard, to have access to it. Originally, it was only for universities and one's email had to end in ".edu" to sign up. My son was a student at Stanford, in the heart of Silicon Valley, at the time, and was an early user. He also tells me that many of the outrageous scenes from the movie "The Social Network" are true.
Over nine years ago, a sister-in-law decided I needed to be on Facebook. I couldn't fathom why, but she set up my account. I didn't know how to load my Profile photo, so a high school friend helped me long distance (I recently got a "memory" from Facebook of her reminder that if I didn't set one up soon, she'd post a high school photo of me in bell bottoms; the threat was meaningless, I needed help. My husband, for all his tech savvy, doesn't use any social media). I still didn't know what I'd do with the account, but slowly, as other people signed on, I discovered that I connected with friends and family, found out what people around the country, and indeed, across the world were doing. When working well, it really did have that effect.
I chaired my 40th college reunion and aimed to connect with as many of my classmates as I could. I participated in "Throwback Thursday" (#tbt), posting old photos. That was sort of fun for a while. Then media outlets started adding links so that their stories could be shared and I began reading news stories on this venue. Once during the 2016 election, I got caught reading a story that was patently false. Unlike too much of the population, I began checking the sources very carefully before believing anything I read. I also noticed targeted advertising, even if it was something my husband had googled. Creepy. I realized that I never log out, so FB is always running in the background and picks up all the strokes on our computer, which was how it knew what my husband looked up. I am told "cookies" also get left for these programs to pick up. I felt spied on.
Mercifully, I was not caught in the large privacy scandal earlier this year because I don't run apps or play games on Facebook. I recently read a story written by CBS posted by a trusted cousin. The CBS comment section was littered with harsh, angry, divisive comments, but one was interesting. It said "the second comment is usually a bot, meant to cause dissension. Look at the profile. There will be no friends". I did just that. There were a few weird photos and, indeed, no friends. It was, indeed, a bot, sent out just to ruffle feathers and get people riled up in the comments section. For me, this was a powerful piece of data.
When David was home a few years ago, I asked him to set me up on Twitter and Instagram. I still haven't figured out how to effectively use either, but am following more and more people on each medium. I rarely post anything. I've noticed that younger people have moved off Facebook. It is no longer cool. They only use Instagram, so I try to remember to post photos there more often, though it seems to me to be a much different platform than Facebook. I started sharing these stories, personal though they are, to Facebook some months ago. I got encouraging feedback, so I continue.
But the worry is how easy is has been for false "news" stories to be posted to Facebook and Twitter and how our liar-in-chief uses Twitter as his bully pulpit. This is very worrisome, as his cult-like followers believe him and every piece of garbage spouted on Fox no-longer News. I write this just a few days after the Helsinki "Summit" with the Liar-in-Chief endorsing Putin over his own intelligence agencies (ALL of them), then having to retract his statement upon returning to the US (did we witness treason…discuss), then flipping again. One can't keep the lies straight. I loved Colbert's monologue the first night back: Cheeto claimed the Queen reviewed her honor guard for the first time in 70 years! Colbert commented that she hasn't been queen for 70 years and put up a photo of her doing the exact same review with the Obamas (she does this with every head of state). Cheeto couldn't tell the truth if it bit him on the ass. But how to clean that up in the ether? Nicco Mele says that Colbert's approach is the right way. Rather than calling Trump a liar, demonstrate the truth. Getting the zombies to believe is a whole other problem.
Perhaps his performance with Putin will put a small dent in his support. Even some of the folks on Fox were appalled. That was something.
How do we combat the nastiness, lying and dissent on social media? Educating our children about civics would be a place to start. Facebook, Google, Twitter and the rest of them should be held accountable for policing their sites, difficult as that may be. Yes, we believe in free speech, but not freedom to lie and subvert our democracy by a foreign power. We have unleashed the genie. Tough to get it back in the bottle.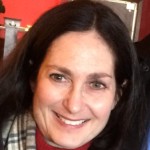 Betsy Pfau
Retired from software sales long ago, two grown children. Theater major in college. Singer still, arts lover, involved in art museums locally (Greater Boston area). Originally from Detroit area.
Tags: Facebook, Twitter, Instagram, privacy, truth
Characterizations: been there, well written