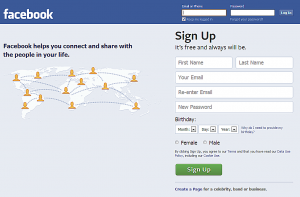 Facebook. Such a silly thing when it started, just a way for college students to check each other out, find out if someone was available or in a relationship, whatever. When it expanded beyond those with an "edu" email address and became available to all, I joined, at the invitation of a friend who wanted me to play the beta version of Scrabble that was on the site. That was 2008. At first all I used it for was Scrabble. Then my kids allowed me to be facebook friends with them, and I discovered it was a nice way to see what they were doing, especially my oldest daughter, Sabrina, who was living in England. Then, when we had a family reunion that Sabrina didn't come back for, I took lots of pictures to post on facebook for her to see, so that she could feel included.
Gradually, more and more of my friends began to have facebook accounts. But at the time I saw the movie The Social Network in 2010, it still wasn't a significant part of my life. Then, so slowly that I didn't notice it happening, I started spending more and more time on facebook. Friends posted links to interesting articles that I wouldn't have seen otherwise. High school and college classmates sent me friend requests and I reconnected with people I had been out of touch with for decades. Ironically, my kids, and most of their generation, abandoned facebook for instagram, twitter, and other sites I don't even know about. Facebook became a place for boomers. But that was okay with me.
Finally, this dreadful election season. Before the election, I was posting lots of Hillary stuff, and so was everyone I knew. Also, various secret groups started springing up, so that people could post without fear of trolls making nasty comments. Then after the election, these groups became even more important. I now belong to four different secret groups: Pantsuit Nation, Lawyers of the Left, and two more that are so secret I'm not even going to say their names.
So what does all this have to do with temptation? The problem for me was that facebook became too tempting, too distracting. Whatever else I was supposed to be doing — typing minutes of meetings, arranging Harvard interviews for high school seniors, even writing stories for Retrospect — I kept sneaking off to check facebook to see what I had missed. Not only when I was on my computer, but also on my phone, anywhere that there was WiFi. It was seriously interfering with my real life.
So finally, I trained myself to log out of facebook every time I left, instead of just closing the tab. That way, I would have to make a conscious effort to log in again, typing in my email and password, rather than just flipping back and forth between tabs. This has helped to improve my productivity. But I can't renounce the temptation altogether. It's too important to me now, both personally and politically. And really, temptation isn't necessarily a bad thing, as long as it doesn't take over your life. Just ask Oscar Wilde.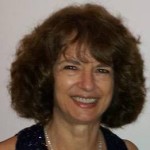 Suzy
Characterizations: been there, funny, well written