Lights out in Vietnam
The most complete darkness I ever knew was in Vietnam
In 1957 my family moved to Vietnam—parents and three sisters aged 5, 7 and 8.  It was only a few years after the French were routed at Dien Bien Phu, and the country was divided North and South.  To many, it was still "French Indochina", and it seemed no one where we lived in Michigan had heard of it or Vietnam.
My parents must have looked forward to the two-year posting.  My dad had studied Japanese in WWII and visited post-war Japan before mustering out; he was entranced by the experience and found an opportunity to work in China soon afterwards.  He and my mother met as ex-pats in Peking (Beijing) in 1947 , married the next year, loved the country and only left when safety couldn't be assured in 1949.  My older sister was born there, delivered by a western-trained Chinese woman obstetrician (I ended up being named after her though).  My dad then studied agricultural economics, eager to return to Asia with skills he thought would help "developing countries".  So, Vietnam.
We hopped our way across the Pacific:  California, Hawaii, Guam, Japan, Hong Kong, Saigon.  It took weeks.  There were planes, new climates, languages, dress, food, and stories.  As kids we only partially appreciated the geopolitical history.
Finally in Saigon, we arrived at temporary housing in a whitewashed two story building.  It was hot and humid.  Nothing was familiar.  Our sea freight hadn't arrived with supplies from home.  My parents were invited out in the evening, and we were left behind with a Vietnamese minder. French was the language used between Europeans and Vietnamese, and we kids hadn't learned it yet. I was sick.
As night fell, it started to rain, a thundering monsoon rain, pouring down, washing heavily over the courtyard, terrifying, incessant.  And then the electricity went out.  Darkness. Total, black, stormy, disorienting darkness as I had never known.  Unknown country, unknown language, unknown house, unknown parental whereabouts and no way out.
That darkness passed, but after we left two years later, it intensified for the country.  Soon everyone would have heard of Vietnam.  English would become the lingua franca.  The beautiful coral bay of my memories at Nha Trang would become a giant naval base.  The roads we traveled to cool and lovely Dalat, sometimes unsafe due to "bandits", would be impassable due to war.  The boxes stored by the cook in our garage were removed one night–all long, flat cases perfect for guns. Bombs, body bags, napalm, tunnels, My Lai, and benighted politicians brought darkness to both Vietnam and the US.  I joined many when I wore the black armband on my Harvard graduation gown in 1973.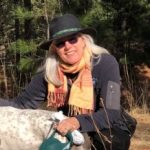 Khati Hendry
Characterizations: , moving, well written