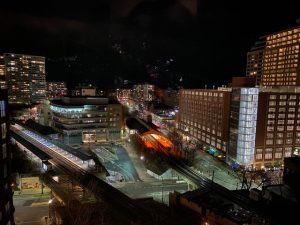 We are approaching the winter solstice, the darkest time of the year.  Not a great time for those with seasonal affective disorder. Perhaps, the season matches the darkness of our times as we struggle through a pandemic and political chaos.
Think back
… were you afraid of the dark? Were there times in your life that felt very dark?
Share your hello darkness stories forward.
Start Writing