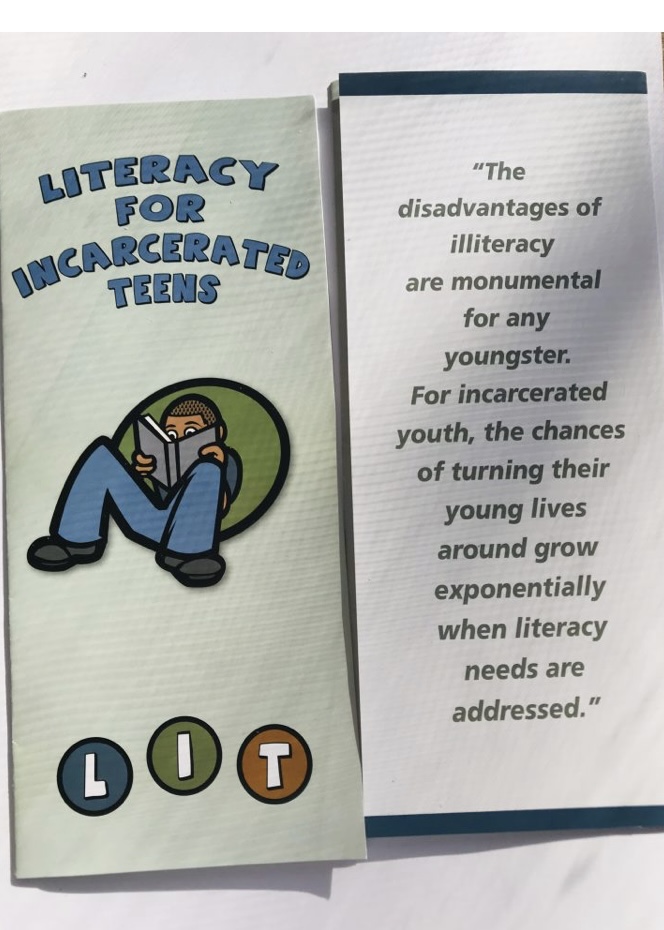 When I retired after my long career as a high school librarian,  my friend Karlan called me.  Karlan was recently retired herself after working for New York Public Library as a young adult librarian.
"I'm heading a new organization called Literacy for Incarcerated Teens / LIT ",  she said, "it's a good cause,  won't you join us?"
LIT,  Karlan explained,  is a community-based non-profit committed to combating illiteracy in court-involved children and young adults.  Partnering with New York's city and state agencies and school districts,  LIT raises and allocates funds for the creation of libraries and book collections in juvenile detention centers.  And equally important is the funding LIT provides for teachers and librarians to create literacy and arts programming including read-ins,  poetry slams,  museum trips, and art, music, and writing workshops led by visiting artists and authors.
Having worked for decades at an inner-city vocational high school,  I'd seen too many of our students with reading and other deficiencies who were in dire need of remediation.  Our faculty worked hard to help them,  and we celebrated those who graduated and went on to good jobs or to college.
But hard as we teachers and support staff would  try,  the deck was stacked against many of these kids and they took the wrong path,  sometimes landing in detention centers like the ones served by LIT.   So this organization was indeed a good cause and one dear to my heart,  and I joined Karlan on the LIT board.
Once during a writing workshop at one of the centers,  a visiting author read aloud to the kids from one of his books,  elicited their responses,  and then encouraged them to write short pieces of their own to read aloud.
One student, very pleased with the piece he'd just written,  eagerly asked the author if he could come back and lead another workshop.   The author said that indeed he would be back in two months.
"Damn," said the kid disappointedly,  "my time will be up by then and I'll be out!"
Hopefully he stayed out.
– Dana Susan Lehrman
Dana Susan Lehrman
This retired librarian loves big city bustle and cozy country weekends, friends and family, good books and theatre, movies and jazz, travel, tennis, Yankee baseball, and writing about life as she sees it on her blog World Thru Brown Eyes!
www.WorldThruBrownEyes.com
Tags: Incarceration, Literacy, Teenagers