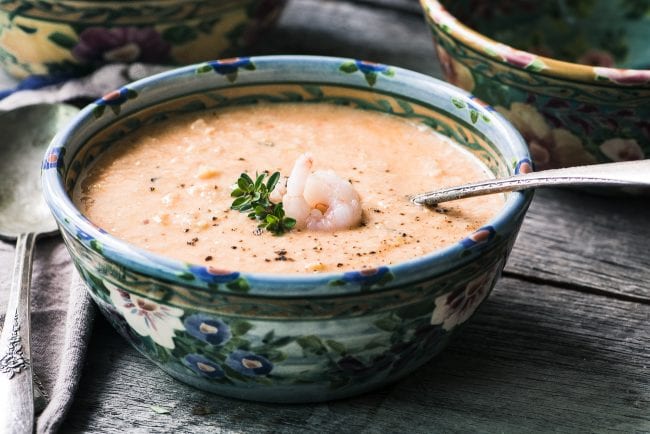 One of the best things here at the prison I am at is the garden program. In the summer they grow an array of fruit, vegetables and flowers. The flowers spruce up the place a bit on the inside, while the veggies are donated to various food kitchens in the area. From peppers and onions to tomatoes and cucumbers, to strawberries and melons, the small donations are greatly appreciated in the community. The staff member who runs the garden is also a big fan of the food tech program I tutor in, training inmates for food industry jobs outside, so the last couple of years I have been able to start a small herb garden. We now have perennials like oregano, thyme, mint, lemon balm, rosemary, onion and garlic chives, tarragon and sage. The annuals include parsley, basil, Thai basil, and cilantro. It's really great being able to grab some fresh herbs whenever a recipe calls for it.
Technically, we're not allowed to have the fresh vegetables, but most guards tend to look the other way.
Although most of the veggies get donated, some of them find their way back to the housing units, where inmates use them in their 'cookups,' prison slang for meals cooked in the unit microwaves. Guys get pretty creative with ramen, rice, meat sticks, cheese and chips. Throw in some fresh veggies (which we never get in the chow hall), and you can understand why the summer is a profitable and busy time for the garden workers. Technically, we're not allowed to have the fresh vegetables, but most guards tend to look the other way.
Another benefit for the guys who work the gardens is that occasionally I can cook them something special. Today, the garden crew came through with a couple of pounds of fresh asparagus. I searched the old recipe files and found a sausage asparagus pasta bake. My boss gave me the OK and I was off and running. I had a lot of prep work to do, so I had to get things going quickly. We start class at 7:40 am, and we must be out by 10:30 am. First I had to make tomato sauce, so I used the recipe in the On Cooking book which called for sweating finely diced onion, carrot, and garlic in a little olive oil. I put on some pasta water to boil, but soon discovered I needed tomato concassé. So I dropped some leftover whole tomatoes in the boiling water to blanch for twenty seconds, scored and peeled the skin off, then cored and squeezed the seeds and juice out. Once the other veggies were tender I added the tomato concassé along with a can of crushed tomatoes, and seasoned with oregano, thyme, basil, salt and pepper. As the sauce simmered I blanched the chopped asparagus, and cooked off some hot Italian sausage that we had previously ground and cased from scratch. I shredded a pound of brick cheese while I cooked the penne noodles al dente. After draining the noodles and adding them back to the pan, I mixed in the tomato sauce and asparagus. I poured the whole thing in a large greased baking pan, put slices of the cooked sausage on top of the noodles, covered it with the cheese, and baked it in a 350 degree oven for forty minutes. And voila! What a fun morning. I love being able to cook with fresh ingredients.
The garden workers came over and ate, and I also fed the morning class. After all, they had to endure the aroma of the cooking all morning.
This afternoon was just as fun. We started by reheating shrimp bisque which we had made yesterday. Once it was to temp, we added a sprig of fresh tarragon and lemon juice, and chopped shrimp which cooked in about two minutes. Off heat we finished with some nonalcoholic sherry, which was just half apple cider vinegar and half water. It's not even close to real sherry, but this is prison, and I've yet to come across prison sherry. Spud juice, sure, but no sherry. After plating it in bowls we garnished with chopped fresh chives and homemade croutons. Delicious. Not exactly the depth of flavor of a real bisque flambéed with cognac, but pretty damn close. I guarantee you no guards ate shrimp bisque at home or out for dinner this week, maybe even this year.
Finally, every couple of months the inmates are allowed to order a 'fundraiser'; a typical fundraiser is a bag of frozen chicken strips, a bag of candy and a couple of pops. It runs about twenty-five dollars, and guys mic the chicken in the units and it's not a bad treat once in a while. Another benefit of my job is the chicken can be stored in the food tech freezer, and when ready, I can heat it and eat it. So after the bisque, I put the chicken in the deep fryer for eight or nine minutes. No deep fryers in the units, so the chicken gets mushy in the microwave. Not in food tech! While the chicken cooked, I made a Korean chili sauce with gochujang, honey, ginger and garlic. When the chicken was out of the fryer, it went into a bowl with the sauce and wow, was it good. So crisp, crunchy, and the gochujang … mmm! If you've never tried it, I highly recommend it. Big time umami with just a hint of heat. The co-tutor also got a bag of chicken, and there were some extras left over so I bought a third bag. Over the next month we had chicken with a sweet and sour sauce, which I made Chinese hot mustard to go with it, and a Chinese five spice and hoisin sauce. That chicken never knew it could taste that good, especially in prison!
---
Mark has been incarcerated in the Michigan correctional system since 2005.
Mark
Characterizations: right on!, well written