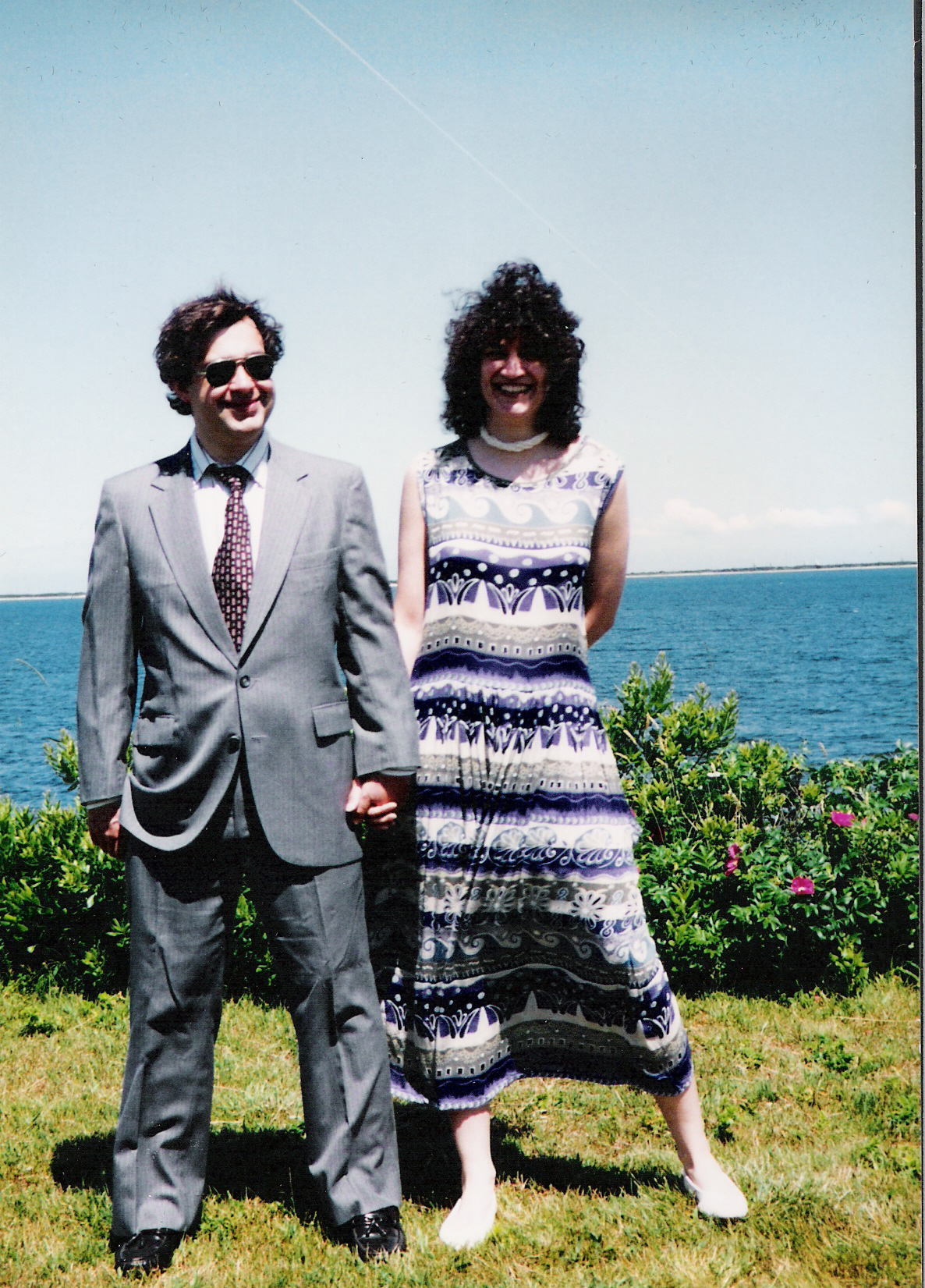 Gina absolutely detests drawing attention to herself. So when we at last decided to get legally married, the idea of being the bride in the white dress at a too-big Italian wedding was right out. She'd rather never get married than feel all those eyes staring at her. As for me, I'd already had a big gaudy wedding and it had not helped a bit. I'd rather not spend all that money that we didn't have.
No one had ever gotten married at the station before.
Why get married at all, after being together for ten years without our legal status being an issue? Health insurance. Gina had recently gotten her doctorate at UMass-Boston and had been accepted to a plum post-doctoral program at Northwestern that Fall. We had to go; it was a great opportunity in a top lab in her field. But I'd have to quit my job, with no idea what I'd wind up doing in Illinois. At that time, NU offered benefits to spouses of employees, but not to domestic partners. So wed we had to get…ours was quite literally a marriage of convenience.
That June, Gina had landed a teaching gig giving a week-long advanced Environmental Microbiology course at UMB's research station on Nantucket. They agreed to let me give a lecture on one of my few areas of expertise, which meant we could stay together in a very nice Faculty condo in downtown Nantucket. We had a cool idea; we'd arrange to have a local Justice of the Peace marry us on the beach. Just the three of us; no muss, fuss or angst.
When we arrived on the island, we checked in at the research station and realized that it is located on a bluff overlooking the sea and its own beach. The site was beyond lovely, a literal million-dollar view. So we went to the Director and asked if we could get married on his beach.
He was delighted. No one had ever gotten married at the station before. We called the JP and told her where to meet us on the appointed day. She knew the site well and agreed that Nantucket had no more picturesque beach. We were all set.
The day of our wedding was the day of my lecture, which was only a half day long. As I wrapped up, I announced to the class that I'd be marrying their Professor on their beach at lunch, and they were all invited. They seemed highly amused.
The JP had arrived at the station by the time I was done teaching, so she, Gina and I, the Director and his wife and the students all filed down to the beach. Someone worked the video camera, someone else took pictures with my old 35mm film camera, Gina and I read the vows we had written and in just a few minutes we were legal in the eyes of the Commonwealth of Massachusetts. Then the Director announced that were were all to head to the cafeteria for a bit of lunch.
Only it wasn't merely lunch. In two days, he and his wife, along with a few of the students, had pulled together a quite serviceable reception, complete with wedding cake, champagne and drinks, a buffet and music on a boom box which he DJ'd.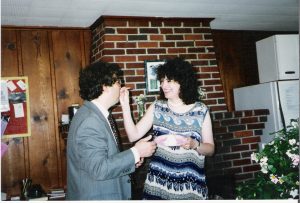 We were touched by all their support. For Gina, it was her dream wedding.
The only flaw on the day is that it was extremely windy on the beach. There was no protective foam on the mic of the video camera. You can't hear a bit of what was said. Our vows are immortalized only in our memories.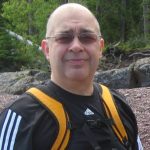 Dave Ventre
A hyper-annuated wannabee scientist with a lovely wife and a mountain biking problem.
Tags: marriage, wedding, Nantucket
Characterizations: funny, moving, right on!, well written