There are no words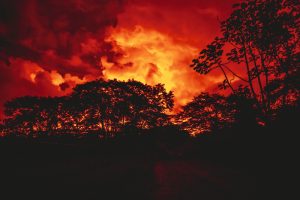 There are no words
as we watch them,
as we turn the channels,
the devastation inflames our concepts of family,
neighbors who die
while the screams of their babies
encircle the ashes around them,
all their beloved pets killed in front of them,
as the homes they built
collapse in the second sound bite 
of an ad mogul's draw.
Lahaina, this earthly paradise gone, completely.
Lit up like match-sticks on paper shelves.
A horrific natural disaster compounded
by the corruption of (what else?) capitalist greed.
Firefighters stopped dead in their tracks
by useless hydrants, empty hoses, a waterless pipeline.
as Hawaii's top plantation owners fuel their resources,
continue to refresh their lush green golf courses  
with the salted water of a martyr's tears.
There are no words
Mine, are feeble and immensely weak.
I could never know the pain, 
the ravishing heartbreak, the terror.
All I can do is hurt for them
Cry with them, pray…
and to give of course,
the easiest thing to do
https://www.hawaiicommunityfoundation.org/maui-strong
https://www.facebook.com/MauiHumaneSociety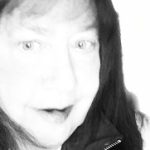 pattyv
Characterizations: moving