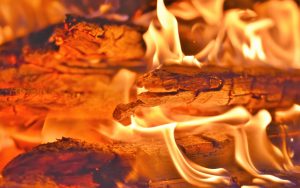 Evidence shows that humanity has used fire for two million years.
We use fire for cooking, for light, to forge tools, and to ward off predators. We've also used fire as a weapon, to destroy property, nature, and as an instrument of torture.
Has fire affected your life? Do you have fond memories of campfires with friends, or romantic candlelight dinners,  or blowing out the candies on childhood birthday cakes?  Or have you unfortunately lost property, loved ones, or suffered injury from a fire?
Think back about 
Fire 
and share forward.
Start Writing