My senior year in high school, out of the blue, my parents planned a family trip to Aruba over spring break in April. This was unusual. We traditionally spent Christmas skiing in Colorado, but beach vacations were rare since Florida trips with my grandparents in early childhood. That was as close as I had ever been to the Caribbean. It sounded balmy and exotic and a welcome break from the Michigan winter.
Spring break on Aruba? Oh yeah! There was only one problem.
The only problem was, I couldn't go.
I had signed up to be pianist for my high school musical, Bye Bye Birdie. It was the most ambitious production the drama department had ever attempted. To meet the challenge, the director scheduled rehearsals every day of spring break. As pianist, I was indispensible—and I had made a commitment. Regretfully, I had to stay behind.
My parents made arrangements for me to stay the week with my best friend Bud. There was nothing novel about this; I had slept over with him many times and felt like a member of the family. The only problem was, Bud's family was hosting an exchange student that year, a boy named Kees from Holland, who occupied the spare bed in Bud's room. No worries: I could bunk with Bud's sister Ilene, two years younger.
If this sounds strange, it was. I'm not sure whether Bud's parents trusted me to be a gentleman with their adolescent daughter, or they considered me a suitable mate and hoped we would perhaps become a bit more intimate. The fact was that I had grown up with Ilene and considered her more of a kid sister.
The week came, my parents and siblings took off for Aruba, and I moved down the street. Bud and Kees were also in the play, so we drove to rehearsals together. Far from being a burden, the week was actually fun. It felt like theater camp and, spending so much time together working on a passion project, the cast and crew became a close-knit community. With the intense rehearsals, the show was coming together nicely.
Besides, there was this girl.
Her name was Patti, she was a sophomore (Ilene's classmate), and she was the choreographer. She was smart, confident, and pretty, with long straight hair parted down the middle. Her skirts were as short as the school allowed and she had the legs to match—a dancer's body, lithe and graceful. She turned pages for me when she wasn't working with the cast. Next to me on the piano bench, her presence was electric. During breaks, we talked and bantered.
Okay, we flirted. During one break, I came up behind her onstage and put my hands over her eyes. Instead of guessing who it was, or slipping out of my grasp, she fell back into my arms.
As intense and fun as the daylong rehearsals were, the evenings were dull. We had no homework and Bud and I had already been accepted to the colleges of our choice. I wanted to go out. I wanted to ask Patti out.
The only problem was, I already had a girlfriend. Wendy was a senior at a Detroit high school that wasn't on break that week.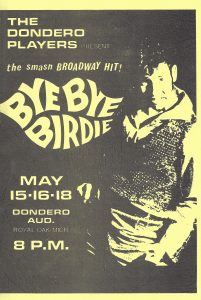 Wednesday afternoon, after rehearsals ended, I called Wendy. "Want to go to a movie tonight?" I asked casually. "I have to study," she replied, as I knew she would. "That's okay," I said. "I might go anyway."
I called Patti and invited her out. "I thought we might go see Bonnie & Clyde," I said. She accepted without mentioning that she had already seen it.
I picked her up and drove into town to the theater. The date was so last-minute that we slipped into our seats a few minutes after the movie started. That was actually a relief to Patti because we missed Faye Dunaway's brief nude scene.
Afterwards, I took her to HoJo's for fried clams and a soda. Even in the harsh restaurant light, she glowed. We talked and talked. Finally I drove her home and kissed her goodnight on the front stoop.
I drove back to Bud's in a daze, undressed in the dark and slipped into bed. "How was your date?" Ilene asked. "Good," I said. "There might be more." "I'll have to get to know her better," Ilene said.
A few days later, I called Wendy and broke up with her.
On Sunday my family returned from Aruba, tanned and rested, telling tales of beaches and snorkeling and exotic Caribbean food.
I didn't care. I had the girl.
One day, we might even get to Aruba together.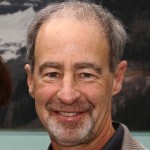 John Zussman
John Unger Zussman is a creative and corporate storyteller and a co-founder of Retrospect.
Tags: Spring break, Aruba, High school musical
Characterizations: funny, right on!, well written