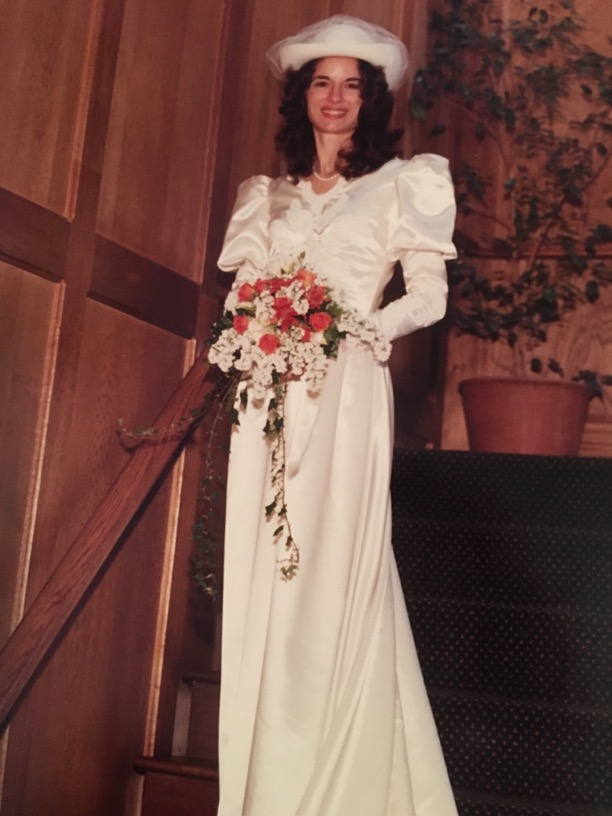 I considered myself a liberated woman. I was 31 years old, had been a practicing lawyer for 5 years, was planning to keep my own name and write my own ceremony. But yes, I fell for the allure of the white wedding. I recently read an entire book on this subject, As Long As We Both Shall Love: The White Wedding in Postwar America by Karen Dunak, which made me realize for the first time that I might have chosen some other style of wedding. That never occurred to me at the time. I had grown up with the idea of wearing a long white dress and walking down the aisle on my father's arm, so that's what I did. (As an aside, whenever I hear the term "white wedding" now, the Billy Idol song starts running through my head. That song came out in 1982, and my wedding was in 1983, but I can't remember if I was aware of it then or not.)
Whenever I hear the term "white wedding" now, the Billy Idol song starts running through my head.
My groom and I planned the whole thing together, without parental interference, which was made easier by the fact that we were in Sacramento, my parents were in New Jersey, and his parents were in (god help them) Bakersfield. We chose a beautiful French restaurant in Old Sacramento for both the ceremony and reception. They set up the main room with rows of chairs and a center aisle for the ceremony, after which we adjourned to the bar for a few drinks while they reset the room for the luncheon meal. A judge who was a friend of ours performed the ceremony. A female judge. By 1983 that wasn't anything that would raise eyebrows. The ceremony we wrote had some elements of a Jewish wedding, although my groom was not Jewish. There wasn't any chuppah, but I'm pretty sure he stomped on a glass at the end.
We had a flute and bassoon duo who played classical music before the ceremony, as well as the cliched Wagner and Mendelssohn for the processional and recessional, and a quartet of our choir friends who sang 3 quasi-religious pieces during the course of the ceremony. (The only one I remember is Randall Thompson's Alleluia, which has always been a favorite of mine.) For the reception we had a raucous rock 'n' roll band called Lady and the Boys. Our first dance was to the Percy Sledge song "When A Man Loves A Woman."
It was without question one of the best parties I have ever attended. All my friends and relatives were there, they were there for me, and everything seemed perfect. I was sure it was the beginning of a perfect life together. Unfortunately, seven years later the marriage fell apart, but it produced two wonderful children, so I can't regret it.
The next time I got married was much more low-key. It was in my living room, also performed by a judge who was a friend, but with only a dozen people there. My sister played "Moon River," my favorite song, on the piano. As parties go, it was certainly not in the legendary category, but the marriage is still going strong. I don't think this suggests that the low-key wedding was the cause of the successful marriage, or the fabulous party was the cause of the unsuccessful one. I'm very glad I had the chance to have a white wedding. I think I would feel cheated if I had never had one.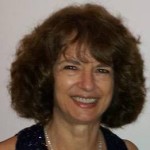 Suzy
Characterizations: moving, right on!, well written