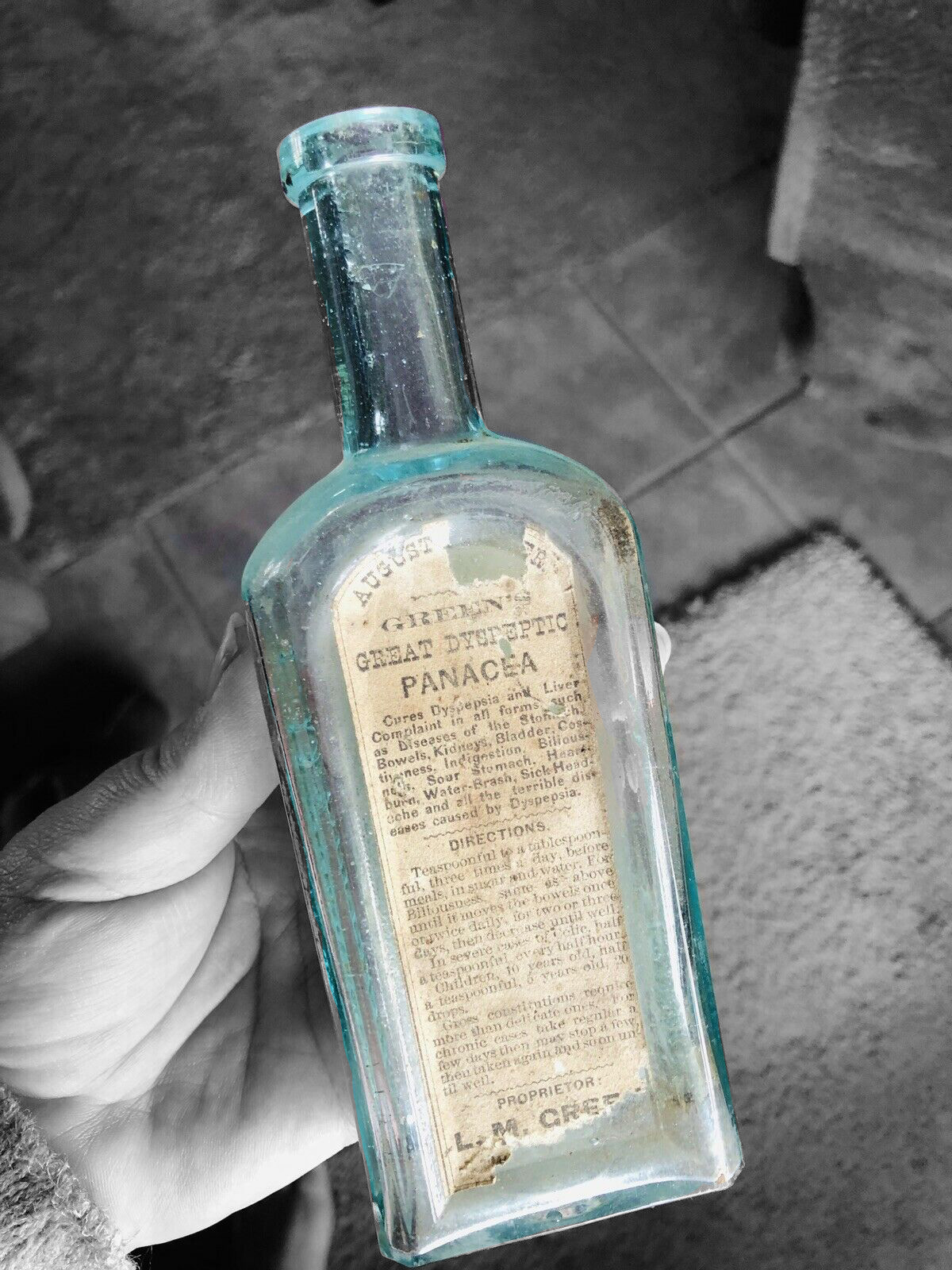 The book "Quiet" by Susan Cain was an affirming revelation. I'm an introvert, so social distancing and sheltering in place aren't a problem for me; I was pretty much doing it already. And with so much free time, I'm able to write on a regular, uninterrupted basis. I've always enjoyed wordsmithery, but now the words come more easily than ever, filling some of the hours I once spent doing other things, like creeping along in bumper-to-bumper traffic.
It's almost as if I was prepared for this breathtaking pause.
It's almost as if I was prepared for this breathtaking pause. I already did much of my shopping online, so adapting to InstaCart wasn't much of a stretch. Thanks to ibooks and audiobooks, YouTube, podcasts, Netflix and other streaming services, I already had access to all the learning and entertainment I could ever dream of. I already subscribed to a few online newspapers and magazines. I already had the ability to connect to my day job through gotomypc.com. I already had FaceTime and Skype, not quite face-to-face but almost. About the only things I'm really missing right now (aside from the Bob Dylan concert at the Hollywood Bowl that will undoubtedly be canceled and even if it isn't I doubt I would go) are the hugs and kisses of friends and family. When and if life gets back to normal, there's gonna be a whole lot of touching going on — or is there?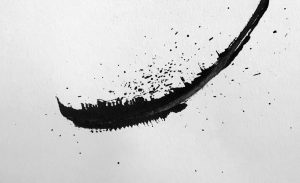 In these quiet times, I can actually hear my heartbeat. I go deep within, thump-thump, and there I connect with another aspect of my being, using my handwritten gesture as the basis for art. With nibs, brushes, pipettes, and ink at hand, I make marks on paper that express the feelings I don't have the ability to express in words — I think of them as poems without words.
True to my nature, I've never been much of a joiner, but I do love online workshops — recently enrolled in MasterClass and it's a godsend. And now comes Zoom, and suddenly I'm part of not one but three writing groups, and a group of friends that play games like Would You Rather and Scavenger Hunt when, IRL, I doubt we'd get together anywhere near as regularly. And Retrospect has become a second home, where I have a new family of friends with whom I happily spend more time than I thought I had. I even prepare meals more thoughtfully. It's not that I'm cooking more creatively, we're pretty much eating the same as always, but I'm more aware of the act of nourishing, feeding. Feeding for health, for existence, for love.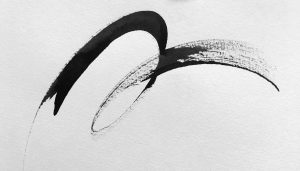 So panacea? Yes, in certain small ways I do feel better now than I did before, but then I remember why. I remember what's out there. What it's doing to others. And then I feel bad for feeling better. Because this is too big, in too many ways. We know there's no such thing as a cure-all, but things can change. We can change. Maybe there's a philosophical panacea in our future, of pan-continental proportions, for all of humanity, and for our Mother, planet Earth. One can only hope.
Barbara Buckles
Artist, writer, storyteller, spy. Okay, not a spy…I was just going for the rhythm.
I call myself "an inveterate dabbler." (And my husband calls me "an invertebrate babbler.") I just love to create one way or another. My latest passion is telling true stories live, on stage. Because it scares the hell out of me.
As a memoirist, I focus on the undercurrents. Drawing from memory, diaries, notes, letters and photographs, I never ever lie, but I do claim creative license when fleshing out actual events in order to enhance the literary quality, i.e., what I might have been wearing, what might have been on the table, what season it might have been. By virtue of its genre, memoir also adds a patina of introspection and insight that most probably did not exist in real time.
Characterizations: moving, well written