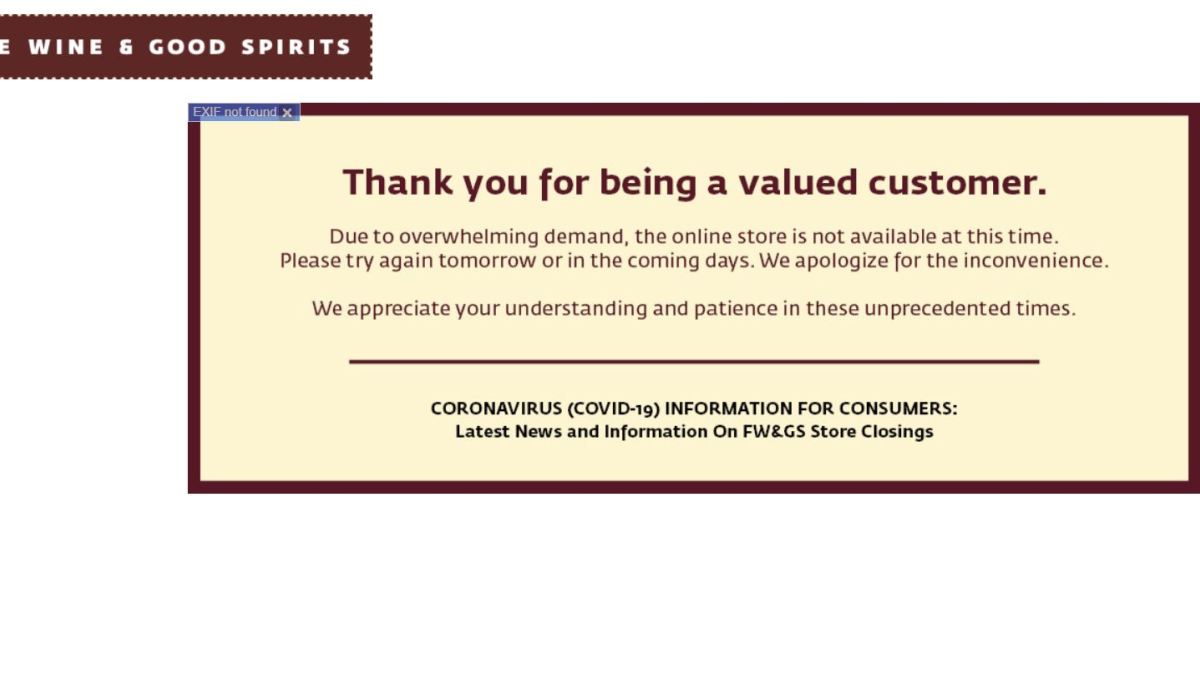 When I moved to Pennsylvania decades ago my brother-in-law explained the liquor laws. For wine or hard liquor the state stores have a monopoly except for local wineries. Then there are beverage stores which are privately owned and sell beer and soda by the case. You could also buy a six pack of beer (but no more) at bars.
Over the years a few additions have occurred. Some super markets have been allowed to have separate sections that sell wine (but no more than 3 liters) and beer (limited to an amount greater than a 12 pack but less than a case). Out-of-state wineries and online sites have been allowed to register with the state to ship wine into the state, of course, with payment of relevant taxes.
As the state imposed pandemic orders to close businesses and stay at home, the state liquor stores were closed. A massive rush of Pennsylvanians headed for the nearest adjacent state to stock up on wine and hard liquor. In normal times many of those who live near the state line routinely shop in private stores in other states because of lower prices and better selection but legally you have to pay taxes if you bring this cargo into the state. After the shutdown, however, the numbers crossing the line and the distances they travelled increased greatly. Delaware State Police began patrolling liquor store parking lots and similar stories were reported from New Jersey, West Virginia, Ohio and probably other adjacent states. Politicians in those states howled at the additional burden placed on them when they were dealing with their own problems. The state stores announced the opening of online shopping (with wine limited to 6 bottles). The website immediately and repeatedly crashed. Then they announced phone order availability. Busy signals prevailed.
Someday they may reopen the stores but the clamor to privatize the stores is growing.
JeanZ
Characterizations: been there, moving, well written