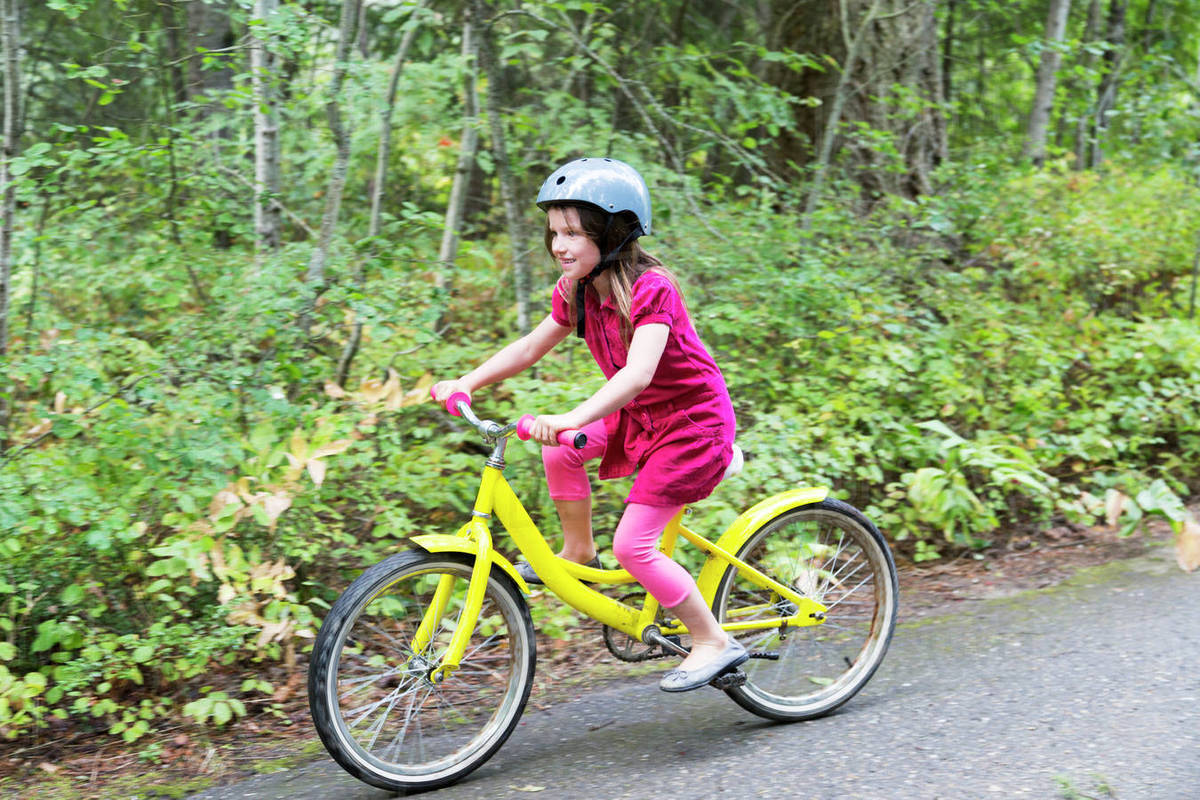 When I was little, nobody offered to run along behind me to teach me to ride a bike. This is not so surprising. I can't imagine either my mother or father doing it; indeed, I can't imagine either one of them running under any circumstances. My grandfather (who lived with us) might have wanted to do it, but he was pretty old by then** and probably couldn't have managed it. Both of my sisters rode bikes, and I have no idea how they learned.
When I was little, nobody offered to run along behind me to teach me to ride a bike. This is not so surprising.
Finally, my sister's boyfriend volunteered when I was 12. My sister was off at college in Massachusetts, and her boyfriend was in New Jersey going to law school and hanging around with my mother and me, I guess because he enjoyed our company more than that of his own family. So we took a bike (belonging to one of my sisters?) over to a church parking lot near my house. It was the church where my Girl Scout troop met, but luckily there was nobody around to see us. He got me situated on the bike, grabbed on to the back, and ran with me as I pedaled. I told him not to let go, and he said he wouldn't, but of course he did once I seemed stable. I didn't know he had let go, and I did fine for a minute or two on my own, but then I ran over one of those concrete bumpers they have in parking lots. I saw it coming, but I didn't know how to stop (we hadn't gotten to the lesson about brakes), and I couldn't manage to turn in time to avoid it. I didn't fall off, I went up in the air and came down hard on the bicycle seat. That really hurt! I got off the bike and wouldn't get back on. Ever. He tried to convince me to give it another shot, but I refused. So that was the end of that.
Years later, I ended up going to law school in Davis, California, which is the bicycle capital of the world! The terrain is completely flat, and there were bike lanes everywhere, even back in the '70s before it was a widespread phenomenon. All of my classmates were biking all over the place, and I was going all over the place with them — but in my Plymouth Valiant. Finally, the boyfriend of one of my best friends offered to teach me to ride. Just like so many years earlier, we went to an empty parking lot where there was lots of room for him to run behind the bike as I pedaled. That time it worked! I think that this parking lot didn't have any concrete bumpers, so I was safe from that particular hazard.
I soon got a bike of my own, and discovered the joy of just pedaling around for the fun of it.
My family's bike stories
I remember my mother telling me at some point, probably after I was an adult, that her parents had been too poor to buy her a bicycle, and she wanted to ride so badly that when a friend who had one offered to let her ride it, she just got on and rode. I guess she must have had a really good sense of balance not to fall even once!
My older daughter, Sabrina, made an attempt to learn, with my husband running along behind. He remembers that she kept yelling "don't let go, don't let go!" Neither of us can remember if she ever managed to ride without him holding on, but she certainly never got comfortable enough to actually do any bike riding. Now she is 37 years old and lives in Spain, and it seems unlikely she will ever learn.
My son Ben had never even tried to learn to ride a bike when he went to Israel with his confirmation class the summer after 10th grade. (He was much more interested in roller blades, and used to go blading around the neighborhood with his friends.) One of the scheduled activities on their five-week NFTY trip was to ride bikes from the Kinneret (Sea of Galilee) in the East all the way across the country to the Mediterranean in the West. For those who were unable or unwilling to bike that distance, they could ride in the truck that was carrying all the gear. We told Ben there would be no shame in doing that. However, he was a sixteen-year-old boy who figured he could do anything. So on the first day, he just got on a bike and started riding. It was a four-day trek, and he rode the whole time. I guess he inherited his grandmother's great sense of balance. However, to my knowledge he has never been on a bike again since then, and that was 2004.
My younger daughter, Molly, was the only one of my kids who actually learned to ride a bike and was comfortable doing so. My husband ran with her, but it didn't take long for her to get the hang of it. There is a wonderful bike trail near our house, that goes along the Sacramento River, and my husband and Molly and I used to go out for long bike rides. That was probably the most fun I have ever had on a bike.
My husband rides a recumbent bike, and has since the early 2000s. It looks kind of crazy, but he says it's very comfortable. For years he commuted to and from work on his bike, and even now, although his current office is farther away, he sometimes rides in instead of driving.
---
**Yikes, just did the math on how old my grandfather would have been when I was 10, since he was born in 1888, and it turns out to be not much older than I am now!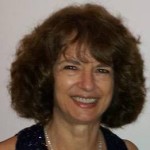 Suzy
Characterizations: right on!, well written