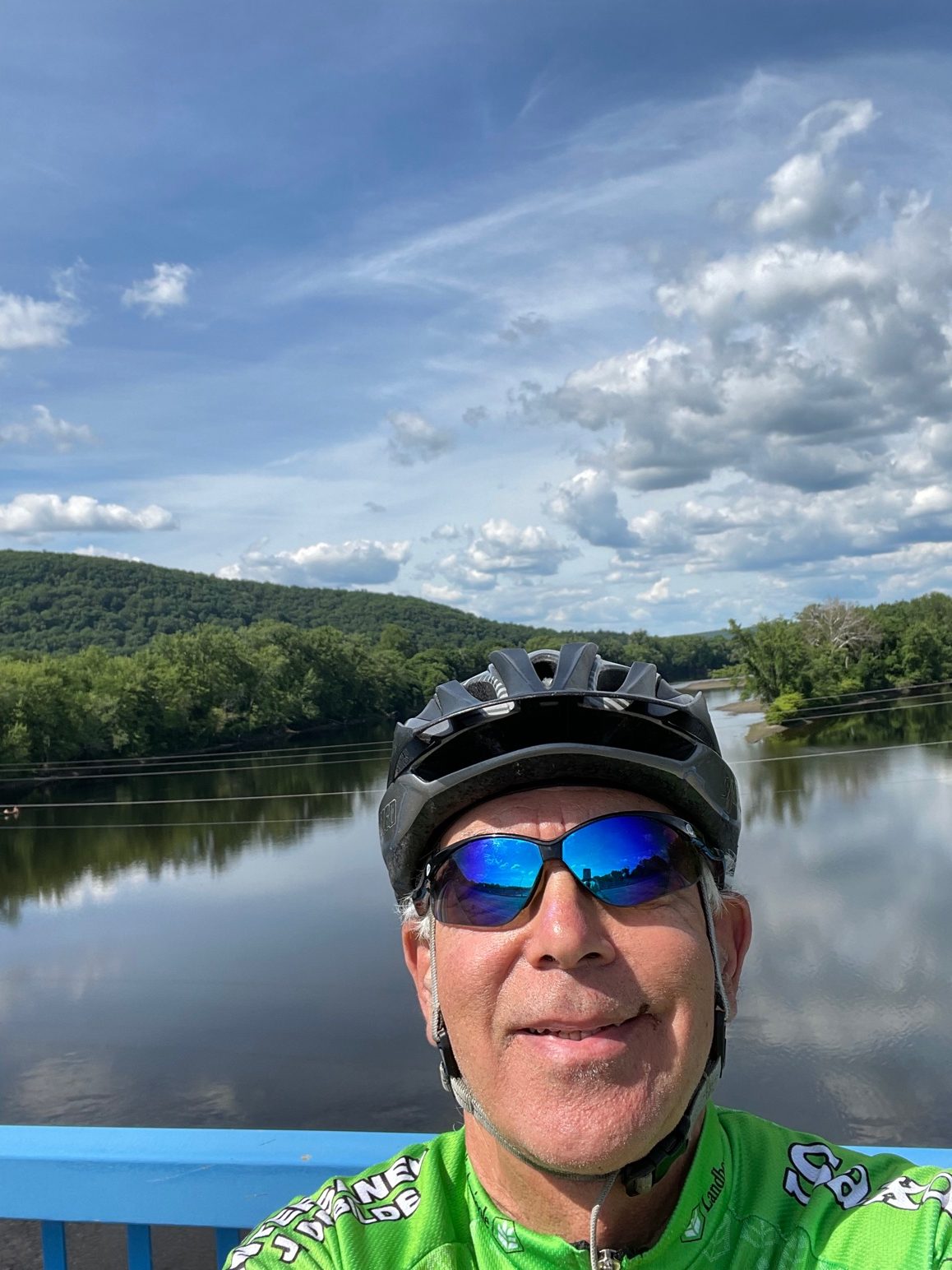 I had never been a member of a fraternity until I joined the solemn lodge of older road bike riders. No one tells you that you have joined this fraternity; it just dawns on you over a period of years.
If,a guy isn't sure what brand of bike he is riding, then you know he's not in the fraternity. Members not only know what brand they are riding but can tell you whether it's made of carbon fiber, aluminum, titanium, or steel.
How do we recognize each other as brothers (and the occasional sister)—given that there are no membership lists, no dues, no secret handshakes?  That would be by our steadfastness on the bike, our knowledge of our equipment, our clothing, and our argot.
First, the steadfastness. I have most often identified a fellow member simply by riding behind them.  In a typical ride of 45 to 90 minutes along the Cape Cod Rail Trail, I pass dozens of riders, along with the occasional runner and assorted pedestrians, due to their moving too slowly. More rarely, someone passes me for the same reason. But every once in a while, I catch up to a rider and decide not to pass because I realize this rider is setting a nice consistent pace that is just about right. After a couple of miles tailing them at a respectful five to ten yards distance, I will say hello and acknowledge that I have been enjoying riding behind their pace. (I try to do this graciously as they are stopping for a crosswalk or slowing for a turn.) Now that the other rider and I have a chance to scrutinize each other, we notice that we are both in the right age bracket (over 60) and consider that we may have just encountered a brother.
Going at a good steady clip is necessary but not sufficient to gain membership in the club.  One has next to consider the equipment—not the quality, branding, or vintage of the bike but the biker's relationship to and knowledge of the machine they are choosing to ride.  The fraternity respects riders who maintain older bikes, and does not glorify certain brands just because they cost more, or are associated with the Tour de France.  It is all about their knowledge of their own steed.  If, for instance, a guy isn't sure, without looking around to read the label, what brand of bike he is riding, then you know he's not in the fraternity. Members not only know what brand they are riding but can tell you how long they've owned it and whether it's made of carbon fiber, aluminum, titanium, or chromaly steel. They also know roughly how many miles they've ridden in the current season, and over the course of the past year, and perhaps even their average mileage over the past several years.
A member probably has another bike at home (more often, two or three) and he can tell you under what circumstances he might use each of his bikes. For instance, one might be for shopping (or commuting if he's still working); one might be suitable for wetter weather or for riding on trails in the woods or on routes where the pavement is cracked or may turn into hard-packed dirt or gravel in places. The best road bike is reserved for riding in decent weather on good-quality pavement.  A rider who owns only one bike is most likely not a member—though if he or she is young, there's still time to develop the proper traits.
Our clothing is another tell. A guy wearing a T-shirt and/or a pair of cotton shorts may be a very strong cyclist, but he is not a member of the lodge. We wear colorful cycling jerseys, or the one-piece garments known as bibs, open-fingered cycling gloves on our hands, coolly curved tinted sunglasses, and then Lycra-style or other cycling-appropriate shorts. If it's below 60 degrees Fahrenheit, we wear leggings beneath our shorts. Our short cycling socks match or complement the colors of the rest of our "kit" (cycling outfit).  We carry our cell phones and money in the back pockets of our jerseys. Members seldom are found wearing regular sneakers and riding with flat pedals. It's not that you would be considered uncool, but who wants to put in a hundred or more rides per year, as nearly all of us do, and forego the benefit of wearing cycling shoes that clip onto the pedals?
Knowing the argot is critical. If someone says "Campy," you do not want to have to ask for a translation. (It is short for Campagnolo the Italian manufacturer, whose products are not nearly as widely in use as the Shimano components from Japan, but tend to inspire dreamlike admiration among many riders, whether or not they've ever owned any),  When another rider asks you about your components, you don't want to start talking about whether you've got a saddle bag or one cage versus two to hold your water bottles. He's asking about your groupset, including your shifters and derailleurs. An appropriate answer will sound something like, "I've got 105 up front and Ultegra in the rear."  And of course, the brothers and sisters will all know that Ultegra is better than 105, while Dura-Ace would be even better than Ultegra. But Sora or Tiagra? Those are just "entry-level."  If you ask a rider about his or her cassette, and they start sharing their fond recollections of that first album by the Red Hot Chile Peppers, they're not members. (Not even close. The cassette is that cluster of sprockets on the rear wheel that allows you to choose easier or harder gears.)
I commuted to work for many years on a Jamis Satellite (made of steel) that I bought new around 2010. I have a Cannondale Six Carbon 3 (all carbon fiber) manufactured in about 2009, that I bought on Craig's List in 2013. I have a Specialized Roubaix (all carbon fiber), manufactured in about 2012, that I bought in a private sale in 2021. And my most recent acquisition, which I ordered over eBay while quarantining from Covid-19 just a few weeks ago, is an Orbea XLR8R (aluminum and carbon fiber, manufactured in about 2003). So yes, I have the equipment. I talk the argot. I wear the clothes, And I try to be steadfast in my riding.  Who'd of ever thought I would be a member of a fraternity?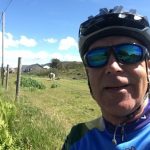 Dale Borman Fink
Dale Borman Fink retired in 2020 from Massachusetts College of Liberal Arts in North Adams, MA, where he taught courses related to research methods, early childhood education, special education, and children's literature. Prior to that he was involved in childcare, after-school care, and support for the families of children with disabilities. Among his books are Making a Place for Kids with Disabilities (2000) Control the Climate, Not the Children: Discipline in School Age Care (1995), and a children's book, Mr. Silver and Mrs. Gold (1980). In 2018, he edited a volume of his father's recollections, called SHOPKEEPER'S SON.
Characterizations: funny, right on!, well written