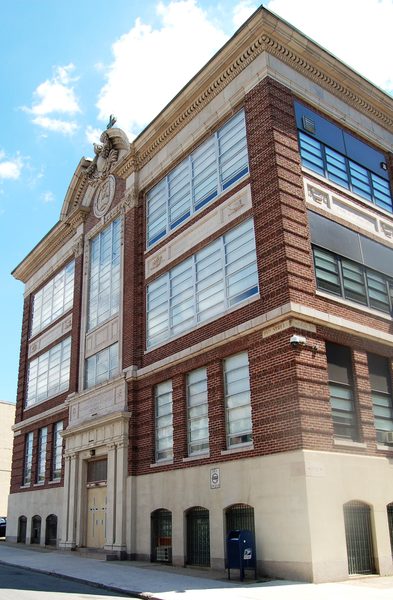 June 10, 1967. Fifty years ago I graduated from John W. Hallahan Catholic Girls High School in center city Philadelphia, Pennsylvania. How's that for a mouthful?
I learned that anything worth knowing requires study, commitment, and sustained hard work.
I've thought and thought and, for the life of me, I cannot remember a single word from my graduation. I don't remember the main speaker or what he or she said. I do remember that I, along with my fellow orchestra members, had to sit not in with them but facing my own graduating class.
It was the story of my high school years. Because I said, "Yes." to being in the music department it meant missing out on study hall, other school activities, fooling around outside of the school with other classmates, and the chance to meet up with the boys from Roman Catholic High School. Study hall time, dismissal time, and after school activity time was rehearsal time.  Rehearsal every day after school. Well, except for Fridays. Oh the sacrifices I made to be in the school orchestra.
But, I loved music! I loved learning about the classical pieces and composers. I loved being a part of a woodwind group that played minuets, and other classical pieces.  I had a member of the Philadelphia Orchestra, Mr. Frank Versace, as my music teacher. He came once a week and worked with the flute players in the orchestra. The rest of the time Sister Giovanni instructed us and led rehearsals for all the woodwinds.
The biggest payback, though, was that my high school orchestra played our yearly concert at the Academy of Music, home of the Philadelphia Orchestra in Center City, Philadelphia. The Academy of Music is a grand old opera house. President Franklin Pierce laid the cornerstone in 1855. Susan B. Anthony spoke there about women's right to vote. Oh! and music! Glorious wonderful music. You can read more about her at www.academy of music.org.
I write all of this by way of stating that I do not remember much of anything about my high school graduation besides providing the music for ceremony and not getting to sit with my fellow graduates.
What I do remember is what I learned from four years of being a part of the Music department and a graduate of Hallahan High School. The religious sisters who taught at Hallahan, through their very lives, gave witness to how to remain committed and faithful to vows taken and a profession/lifestyle chosen. I learned that a woman can accomplish anything she sets her mind and heart to. I learned discipline and sacrifice is required in order to accomplish a goal. I learned that anything worth knowing requires study, commitment, and sustained hard work. I learned respect, how to follow direction, how to sublimate my desires for the good of the whole.
In ending I don't remember anything from my graduation from high school, college, or graduate school. Yet, the values I learned in each of those settings still lead me to this day.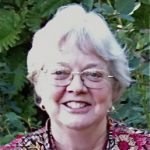 muzziesgirl
I am Philadelphia born and raised. I moved to Milwaukee, Wisconsin when I married my husband, Richard. We have one daughter, one son-in-law, and two granddaughters. In addition to Milwaukee we have lived in Vermont and now New Hampshire.
I retired from my position as the palliative care and oncology chaplain at Dartmouth-Hitchcock Medical Center a little over two years ago.
Now I write, read, sew, knit, and rug hook-not necessarily in that order. With deep appreciation for all that libraries have meant in my life I represent my local library volunteeing one day a week at a local nursing home where I discover the residents' book preferences and bring them library books. Mostly, I visit and listen to their stories.
Tags: graduation advice, what I learned in high school
Characterizations: been there, moving, right on!, well written