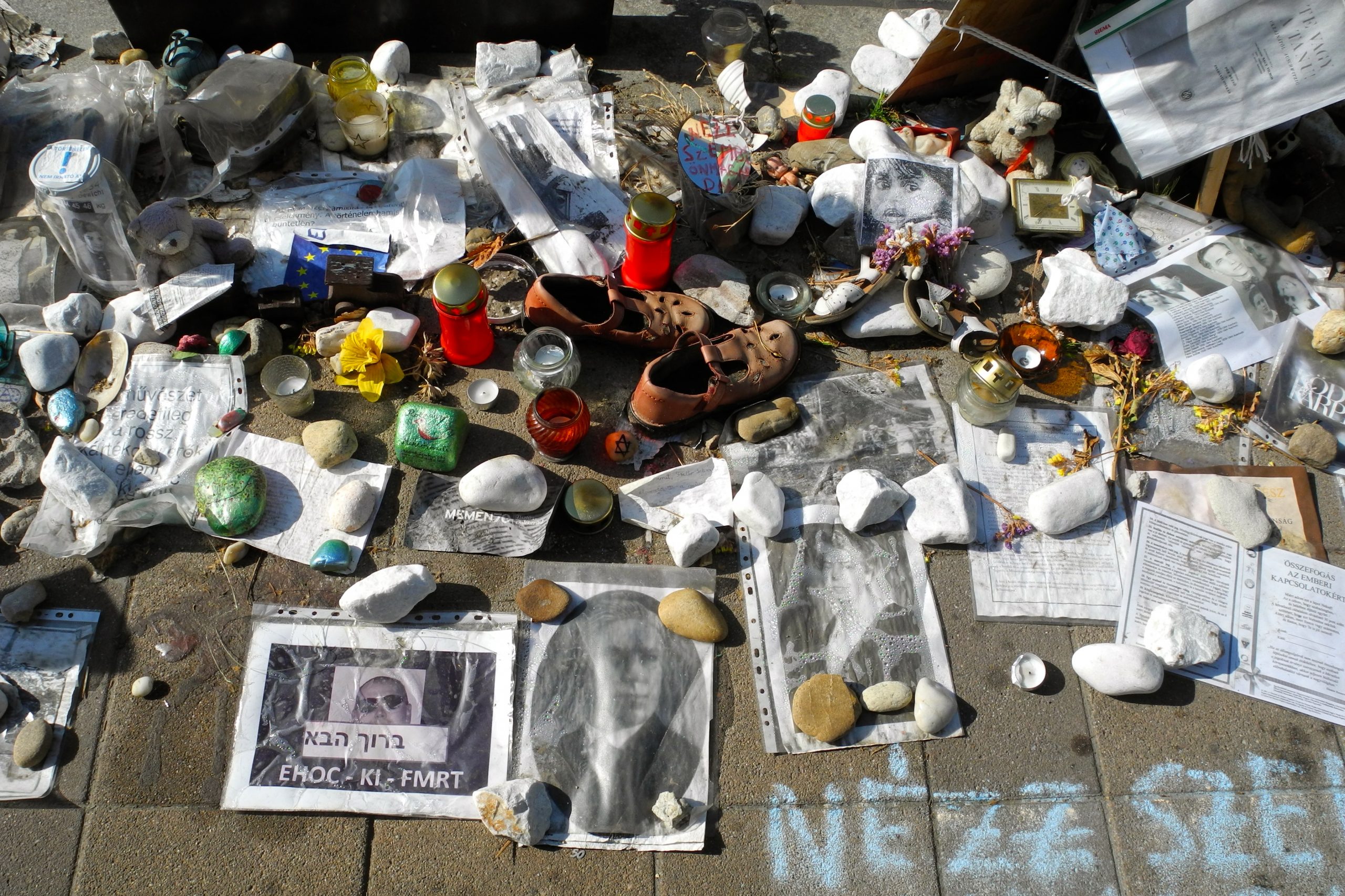 Budapest, July of 2014: On the 70th anniversary of the mass deportation of Hungary's Jews to die in concentration camps, we happened upon a protest called Eleven Emlekmu Living Memorial. We asked our Hungarian guide what it meant and she replied it was controversial — some believed the monument under construction in Freedom Square implied Hungary was also a victim of Nazi aggression during WWII while others thought Hungary was a collaborator and should acknowledge its role in sending countless Jews to their deaths.
As one of our guides said, "They disappeared." Only their shoes remained behind. Some of them were so tiny.
The monument was hardly controversial to those who had been quietly protesting for 75 days. There were signs reminding visitors to never forget the six million Jews who were murdered in the Holocaust. Their makeshift memorial, the featured image for this story, included photos, candles, letters, stones (part of the Jewish tradition of leaving a stone when visiting a grave) — and there were old, broken shoes.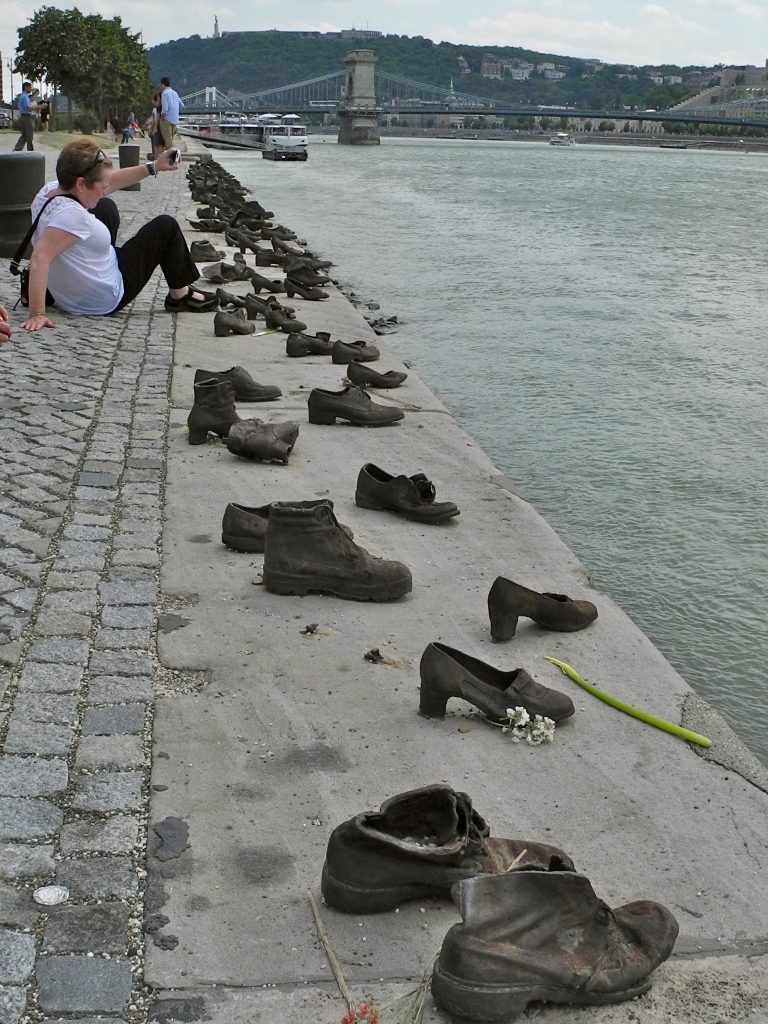 We walked to the banks of the Danube — more shoes. These bronzed shoes were a memorial to remind visitors that between 1944-45, Jews were told to remove their shoes and then shot and pushed into the river. As one of our guides said, "They disappeared." Only their shoes remained behind. Some of them were so tiny.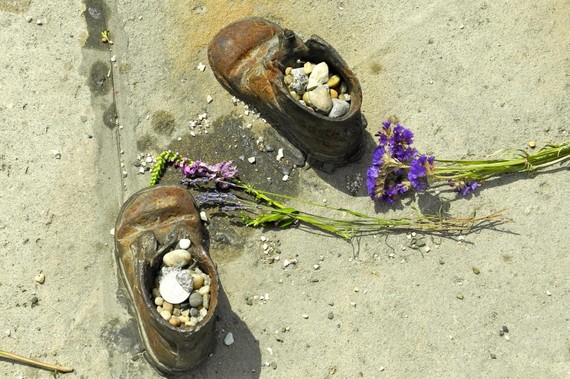 I thought about the sweetness of a child's shoe. In a photo of my mother from 1924, I am drawn to her scuffed Mary Jane shoes.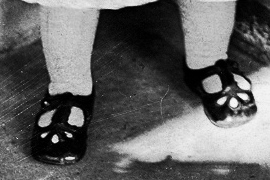 I look my bronzed baby shoes sitting on a shelf in my office. My son's saddle shoes were all the rage in the 70s.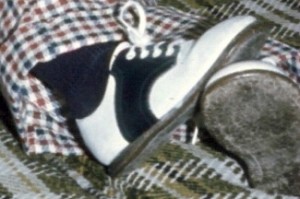 I remember my grandchildren toddling in their Robeez.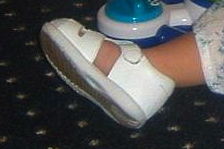 It is only luck that separates me from those who perished. My mother's shoes could have become part of the Living Memorial. No bronzed baby shoes, saddle shoes, or sweet Robeez would have followed for our family.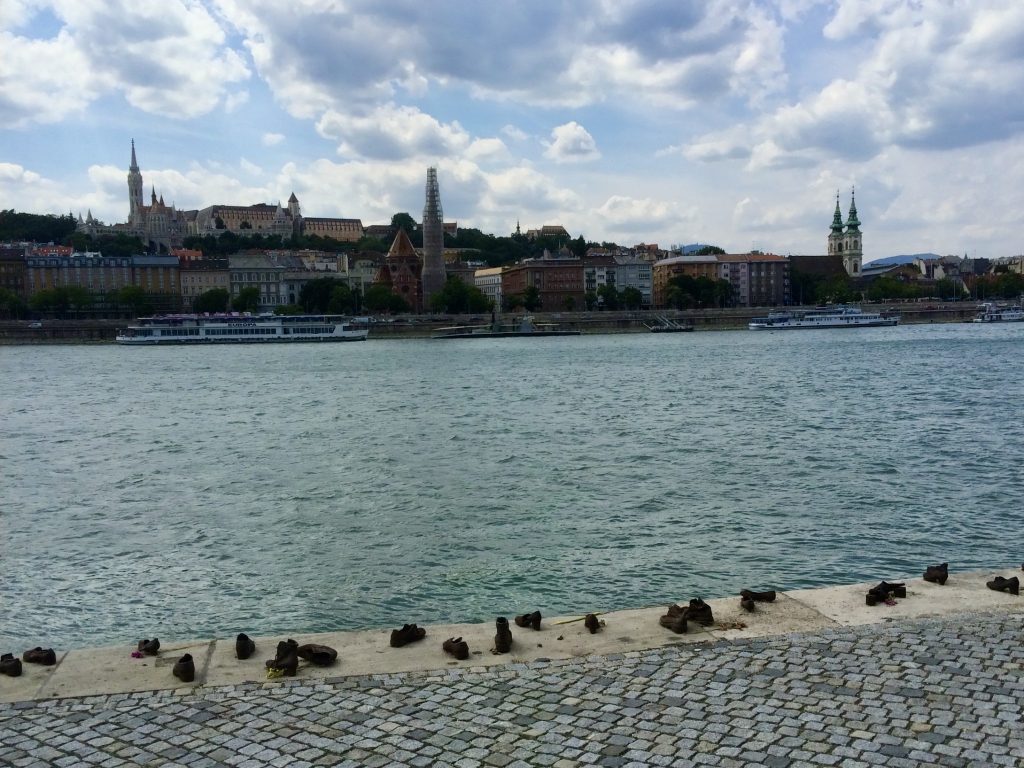 Life is as fragile and precious as a child's shoe. And the current generation of children, in Budapest or Baltimore, need to know that such evil happened. This is the only way we have a prayer that it will not happen again.
I invite you to read my book Terribly Strange and Wonderfully Real and join my Facebook community.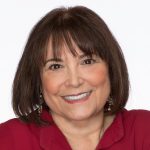 Laurie Levy
Boomer. Educator. Advocate. Eclectic topics: grandkids, special needs, values, aging, loss, & whatever. Author: Terribly Strange and Wonderfully Real.
Characterizations: moving, well written