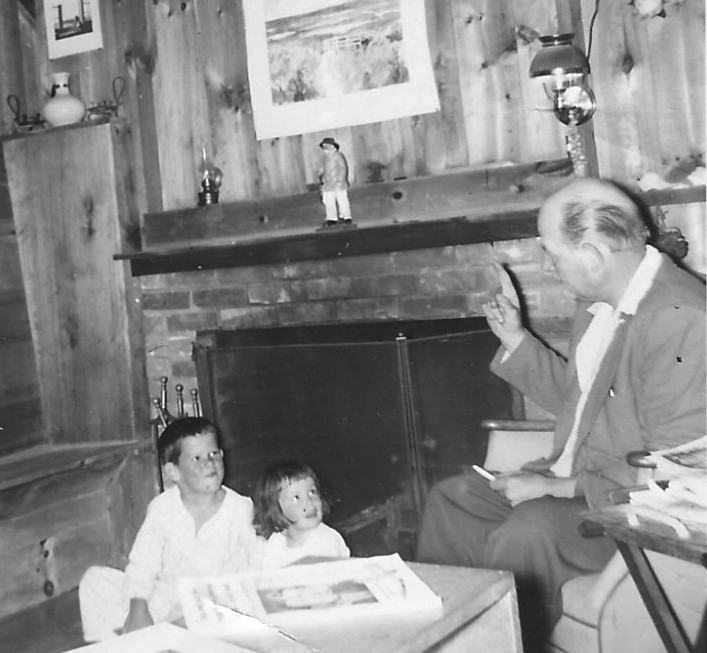 It would be nightfall before we'd begin our journeys home from the South Shore. We'd take the expressway north, and as we neared the city my brothers and I would mute our antics in the back seat and start noting the exits. We knew that on occasion our father would deftly change course and steer us into the South End, to Dover Street. Our mother, not a big fan of these detours, would instruct us to lock our doors.
A lesson was learned on Dover Street
Dover Street was a kind of skid row then. To us it was strange and, truth to tell, a bit scary. But not to our dad. He would drive us respectfully past drunken, desolate men staggering singly in the darkness, past boarded-up buildings receding into black. Each time our hearts would skip a beat, we kids from the suburbs whose lives were worlds away.
When we had taken in the scene Dad would say gently, as we knew he would, I cried because I had no shoes until I saw a man who had no feet. The old maxim never failed to impress. Lesson received and renewed, we proceeded on our way.
__________
Over the next twenty years our father would lose his feet and more to a relentless siege of diabetes. He bore his suffering with grace and good nature.
Such a dear gentleman my father was, so wise, so kind, so full of love for everyone. Looking back I realize that, this story notwithstanding, the most important things he told me were conveyed without words.
Susan Bennet
I'm so happy to have joined the gracious Retro family. The basics:
I have a background in marketing and museums.
I come alive when the leaves turn red.
I regret every tech mistake I have made or will ever make on this site.
I want a dog.
Characterizations: moving, well written