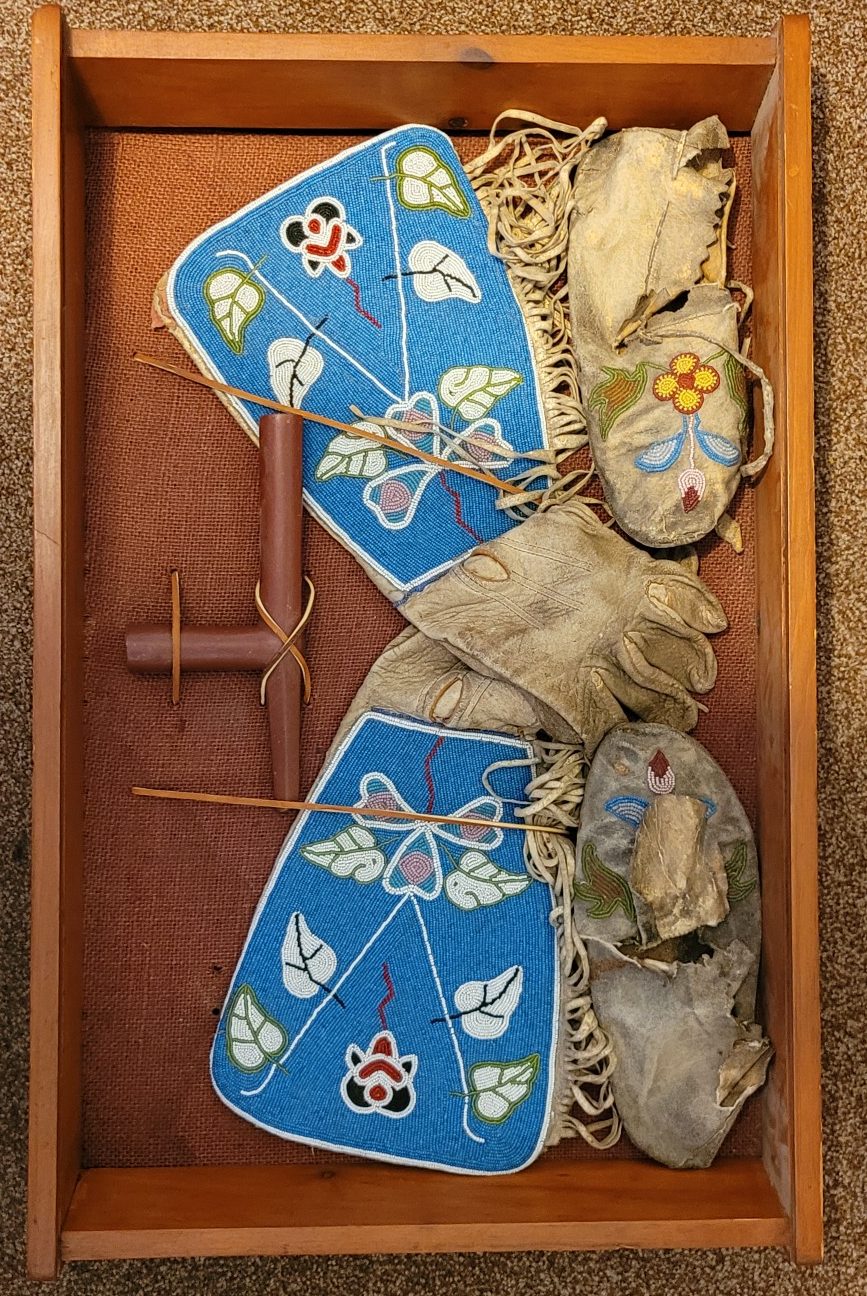 Back in the 1980s I asked my father to write about his family. This is his first story. It was written on a cruise ship up the Inland Passage to Alaska, and the total of the stories he wrote was about 80 pages, single-spaced in longhand. I've written some about his mother, about whom he speaks, on this site. She's the one who survived being struck by lightning and bitten by a rattlesnake.
How and why my [grand]mother was cooking on a ranch in Montana in the summer of 1918 is one of the stories I shall never know...
"Gloves"
How and why my mother was cooking on a ranch in Montana in the summer of 1918 is one of the stories I shall never know.  The two daughters, six and two, that she brought with her cannot remember, and she would never talk about it.  I do know that she had been deserted on the North Dakota prairie the previous spring and could not prove up the children on the homestead that she and her (absent) husband had settled.  In any event, by summer 1918 she was cook and caretaker of a subdivision of the Kuhr ranch which was known as the Edwards place in northwestern Montana, near Chinook She ordinarily cooked for about six or seven range-hands, but in the harvest seasons she was cooking for fifty.
On a Sunday in the spring after she arrived, she took my younger sister to a nearby meadow where they picked choke-cherries.  As they were filling their pails, a tall Indian came up behind them and demanded, "What are you doing on my land?"  My mother said she was sure that she and my sister were on land that belonged to the Kuhr Ranch.  She had, after all, seen the hands running cattle and sheep through that meadow dozens of times.
The Indian said, "This is not Kuhr's land.  Kuhr leases it from the Belknap tribe, and I am Belknap Fox, Chief of the Belknaps."
My mother introduced herself and protested that, had she known, she would certainly have asked permission to pick Belknap Fox's choke cherries.  Fox took her hand and said that she had perpetual permission to pick choke cherries, buffalo berries, sarvis berries, gooseberries or any other wild fruits that grew on the Belknap reservation.  Then he turned to my sister and said, "Who is this."
"This is my daughter, Jean."  Belknap Fox put out his hand to the three-and-a-half year old girl.  Jean hid her face in my mother's skirt and whimpered, "No, no, his hand's dirty."
Fox replied, "I am not dirty.  I am a different color from you.  I am Indian."
After some urging from my mother – Fox knelt down so he could look directly at the little girl – Jean offered her hand and Fox told her she was a pretty girl and strode off over the hill.
On the next Sunday, after she had made chokecherry jelly, my mother and Jean walked the mile or so to the reservation settlement.  She found Belknap Fox's cabin, knocked and was greeted by a large Indian woman.  She asked for Belknap Fox, who came to the door where my mother gave him six jars of jelly.  In the ensuing three years she always took him a gift whenever she picked wild fruit on the tribal lands.
My father sent for my mother to come to Wyoming to marry him after he had left the ranch to take a job in the oil fields in Wyoming.  Many of dad's old associates from Montana came down from the Milk River country to attend the wedding.  Belknap Fox did not come, but he sent a beautiful pair of fringed buckskin gloves with beaded gauntlets that reach up to the elbow.   They were obviously made for a woman as I cannot get my hands in them.  They are a beautiful example of the beading art.  Fox sent them with Six Cylinder Jack McLeod, so-called to distinguish him from the dozens of other John and Jack McLeods in the Chinook area; he owned the first six-cylinder car ever to appear on that stretch of the Milk River.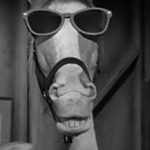 Mister Ed
Characterizations: moving, right on!, well written