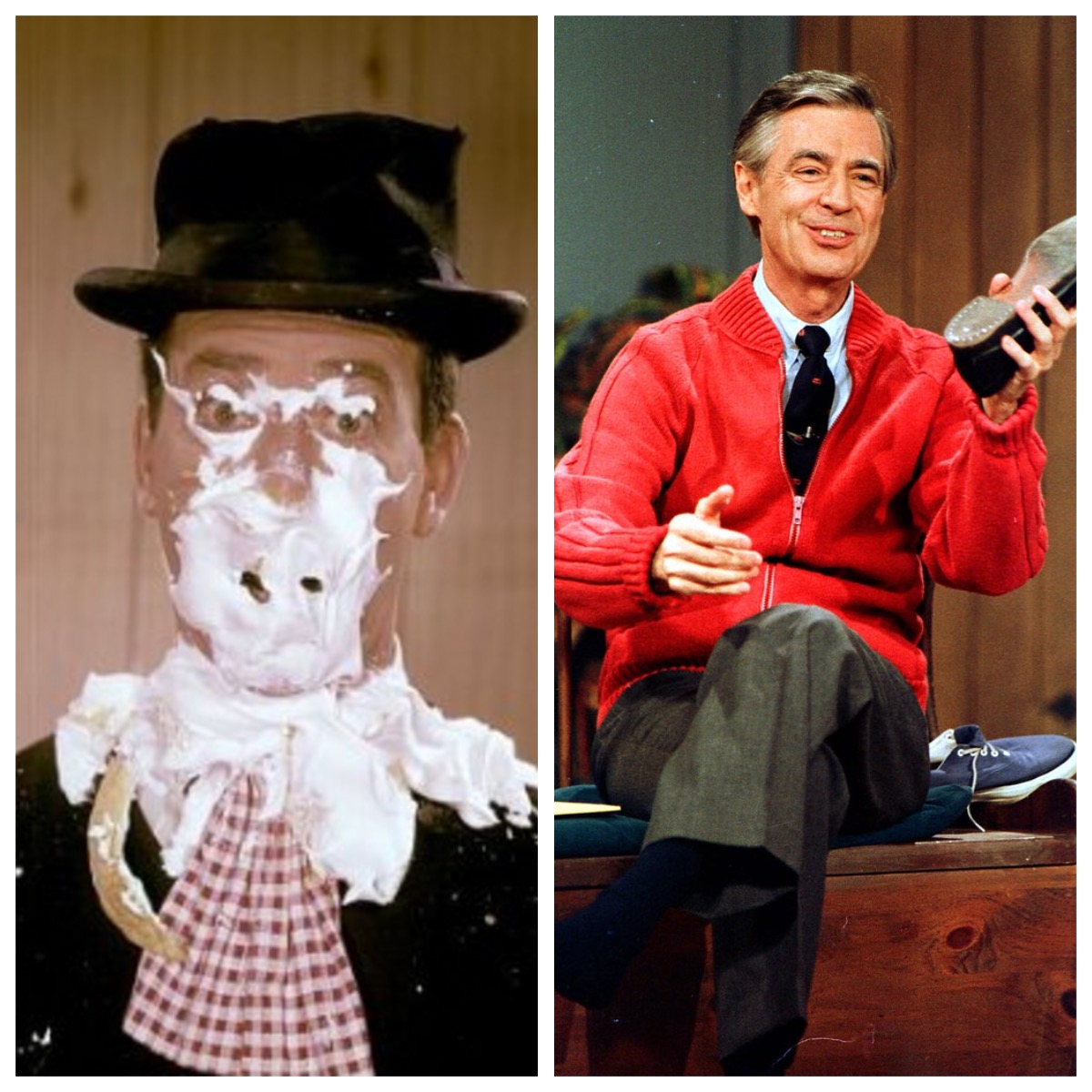 As kids, my brothers and I would run home for lunch so we could eat watching Lunch with Soupy Sales. My brothers adored this show, which consisted of slapstick sketches, a dance called the Soupy Shuffle that we tried to copy, and his trademark pie in the face. I was much less of a fan. Soupy and The Three Stooges seemed to be more of a guy thing.
I wish our country's leadership and values embodied less of Soupy Sales and more of Fred Rogers these days.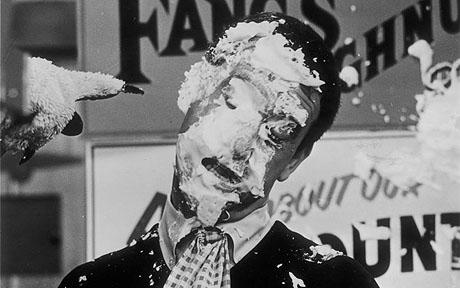 I do remember Soupy's puppets. White Fang, "The Biggest and Meanest Dog in the USA," appeared only as a giant white shaggy paw in the corner of the screen, spoke in grunts and growls, and often hit Soupy with pies. Black Tooth, "The Biggest and Sweetest Dog in the USA," was a giant black paw, also grunting and growling, that often pulled Soupy off-camera to give loud and noisy kisses. Pookie was a hip, witty, lion puppet who mostly spoke in whistles. When he did speak, he often greeted Soupy saying, "Hey bubby… want a kiss?"  Other puppets included Hippy the Hippo and Willie the Worm, "The sickest worm in all of Dee-troit." Willie always had a cold with explosive sneezes. As a worm, he couldn't cover those sneezes, thus modeling unhealthy practices for my brothers and me, but he did read birthday greetings to Detroit-area kids.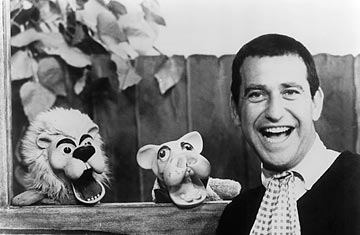 Where was our mother when we were watching this show as well as Saturday morning cartoons? I'm guessing cooking, cleaning, or trying to sleep late on Saturdays. Despite consuming hours of this garbage, I turned out to be a competent human being. But when I became a mother, I wanted something better for my kids to watch. Luckily, Sesame Street and The Electric Company were there, but my personal favorite was Mister Rogers' Neighborhood. Unlike my mother, I watched television with my kids rather than cooking and cleaning. Perhaps our house could have used a bit more of the latter, but TV was a shared experience much of the time, especially when Mister Rogers was on.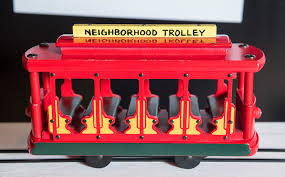 Fred Rogers launched his PBS children's show, Mister Rogers' Neighborhood, on February 19, 1968. An ordained Presbyterian minister and lifelong Republican, Rogers decided to make children's television his career because he hated the type of programs children watched in my era, shows like Soupy Sales. In an interview with CNN, he said, "I thought there was some way of using this fabulous instrument to be of nurture to those who would watch and listen."
Instead of pies in the face and slapstick humor, Mister Rogers' Neighborhood featured a kindly man in a cardigan and blue sneakers who introduced millions of children to the concepts of patience, kindness, acceptance, and caring for their neighbors. Rogers emphasized the importance of imagination and creativity while urging children to love themselves and their neighbors.
When my children were growing up, the lessons they learned from the gentle Mr. Rogers included:
There's only one person in the whole world like you.
We are all deep down the same.
We all long to be lovable and capable of loving.
You are my friend – you're special to me.
The adults in your world will take good care of you.
He told them that, "Knowing that we can be loved exactly as we are gives us all the best opportunity for growing into the healthiest of people."
While the movie A Beautiful Day in the Neighborhood, featuring Tom Hanks as Fred Rogers, was popular last year, the 2018 documentary Won't You Be My Neighbor by Morgan Neville was a better window into the man whose ability to understand and accept children for who they are was extraordinary. His belief in the innate dignity and unique worth of all children, their specialness, reflected the way Fred Rogers saw the value of every child, understood the importance of their feelings, and believed in respecting all people regardless of race, religion, gender, ability, economic status, or family structure.
In 1969, Fred Rogers testified before a US senate subcommittee to argue against President Nixon's proposed cuts to publicly funded television. His explanation of his show's purpose saved the day and enabled my children to grow up watching his program. He said:
We deal with such things as the inner drama of childhood. We don't have to bop somebody over the head to make drama on the screen. We deal with such things as getting a haircut, or the feelings about brothers and sisters, and the kind of anger that arises in simple family situations … I feel that if we in public television can only make it clear that feelings are mentionable and manageable, we will have done a great service for mental health.
Unlike Lunch with Soupy Sales and other children's TV shows of my generation, Mister Rogers' Neighborhood was the embodiment of a kinder, more civil America in which my children were respected and taught that there were three ways to ultimate success:
The first way is to be kind.
The second way is to be kind.
The third way is to be kind.
I wish our country's leadership and values embodied less of Soupy Sales and more of Fred Rogers these days.
I invite you to read my book Terribly Strange and Wonderfully Real and join my Facebook community.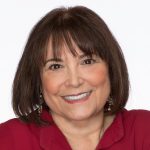 Laurie Levy
Boomer. Educator. Advocate. Eclectic topics: grandkids, special needs, values, aging, loss, & whatever. Author: Terribly Strange and Wonderfully Real.
Characterizations: moving, right on!, well written