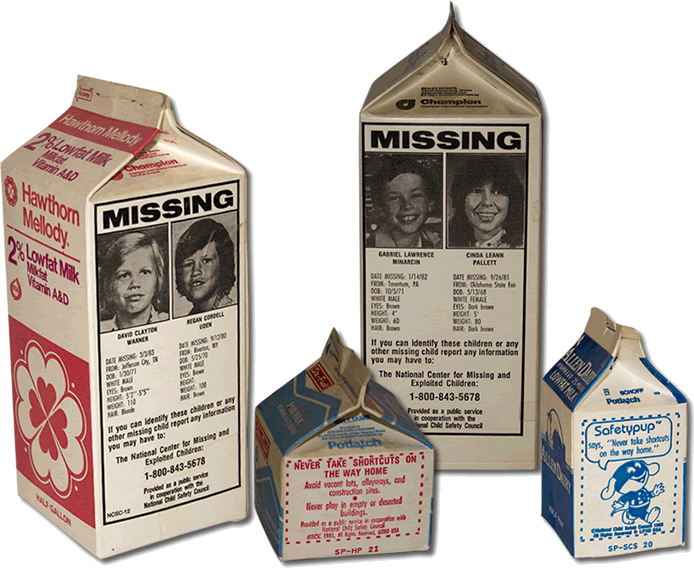 In 1979, six-year-old Etan Patz disappeared on his way to his school bus stop in Lower Manhattan. His teacher noted his absence but didn't report it to anyone. By the early 1980s, Etan became the first missing child pictured on a milk carton by the National Child Safety Council. When Etan disappeared, my kids were eight, five, and two. While I let the older two walk to school together, I was in the throes of stranger danger.
In 1979, six-year-old Etan Patz disappeared on his way to his school bus stop in Lower Manhattan.
My friends and I developed a "Safe Phone" system which called the homes of absent children whose parents had not reported to the school that their child would be absent. It's hard to believe there was nothing in place to follow up on the teachers' attendance sheets. Safe Phone was run by parent volunteers back then. We matched attendance records to reported absences and made calls as early as possible to confirm that the children were safe. If such a thing existed for Etan, there may have been a chance of saving him. It turned out that he was killed the same day he was abducted, but his parents suffered for many years hoping he would be found.
We also created a network of "Safe Houses" on the walking routes to school. These were identified by a yellow flyer with a hand print that people posted in their windows. Children were told they should go to one of these houses for help if they felt worried a stranger was following them or if they needed help.
Of course, eventually schools took responsibility for these things. But back then, my friends and I were really worried our children could be in danger of being abducted like Etan or the other children on those milk cartons we looked at every morning when our children poured milk on their Frosted Flakes.
My children find my fears quaint and a bit over the top, but I come by anxiety about harm coming to my family honestly. My father was a huge worrier. If we were five minutes late, he would panic that something bad had happened. It was only late in his life that he shared the trauma of his father going missing. When he didn't come home from work at the expected time, my grandmother panicked. They had no phone. As the hours slipped by, her hysteria became considerable. She found a neighbor with a phone and either called the police or the closest hospital. He had been hit by a car and taken to the hospital. While he ultimately recovered, my father never got over the anxiety and fear he experienced.
Now that most older children have phones and there are apps for tracking family members, parents are less anxious about where their children are and if they are safe. Also, schools have become much more vigilant. By the time my grandchildren started elementary school, if they didn't ride a school bus, their parents walked or drove them to school, and they were not allowed to go home unless they rode the bus or an adult signed them out.
To understand my fear about stranger danger, you had to understand the times. As a parent, my sense of safety had been shaken by all of those children on the milk cartons. Schools were pretty lax about accounting for the whereabouts of students, and communications happened over landlines only. If you weren't home to answer the phone, you were out of luck. As late as 1985, only 7% of homes had answering machines. Pagers were a thing for doctors. I find the family app on my phone pretty reassuring. Although they would be loath to admit it, I think my children feel the same. They know their children arrived safely to school, but are they safe?
Last night, Northwestern University (where my daughter teaches and very close to our home) texted the following to students and faculty: "Police are responding to shots fired at Clark St. Beach just south of Evanston campus. Suspects fled north toward campus. Shelter in place until further notice." The shooting resulted in one person dead and two 15-year-olds seriously wounded. The shooters escaped, and two hours later, the university lifted the shelter in place warning.
Some of the victims attend the same high school as my granddaughter. When she was barely back in school following the yearlong pandemic closing, the school went into lockdown because there were two guns discovered in a bathroom. Sadly, the students knew what to do because they had been through many active shooter drills. In fact, more of them were terrified of catching COVID as they crowded together with their classmates in corners and closets.
Ironically, the danger for my grandkids begins once they are in school. While none of them were born when the Columbine HS shooting took place, their parents were well aware of it. Here's a partial list of the biggest school shootings since Columbine:
April 20, 1999 — Columbine High School, Littleton, CO (12 killed)
March 21 2005 — Red Lake HS, Red Lake, MN (7 killed)
October 2, 2006 — West Nickel Mines School, PN (5 killed)
April 16, 2007 — Virginia Tech, VA (32 killed)
February 14, 2008 — Northern Illinois University, DeKalb, IL (5 killed)
April 2, 2012 — Oikos University, Oakland, CA (7 killed)
December 14, 2012 — Sandy Hook, Newtown, CT (26 killed)
February 14, 2018 — Marjory Stoneman HS, Parkland, FL (17 killed)
May 18, 2018 — Santa Fe HS, TX (10 killed)
May 24, 2022 — Robb Elementary, Uvalde, TX (22 killed)
March 28, 2023 — Covenant School, Nashville, TN (6 killed)
For this generation of students and their parents, the danger is no longer being abducted on the way to or from school. It is within their classrooms, where they no longer are safe.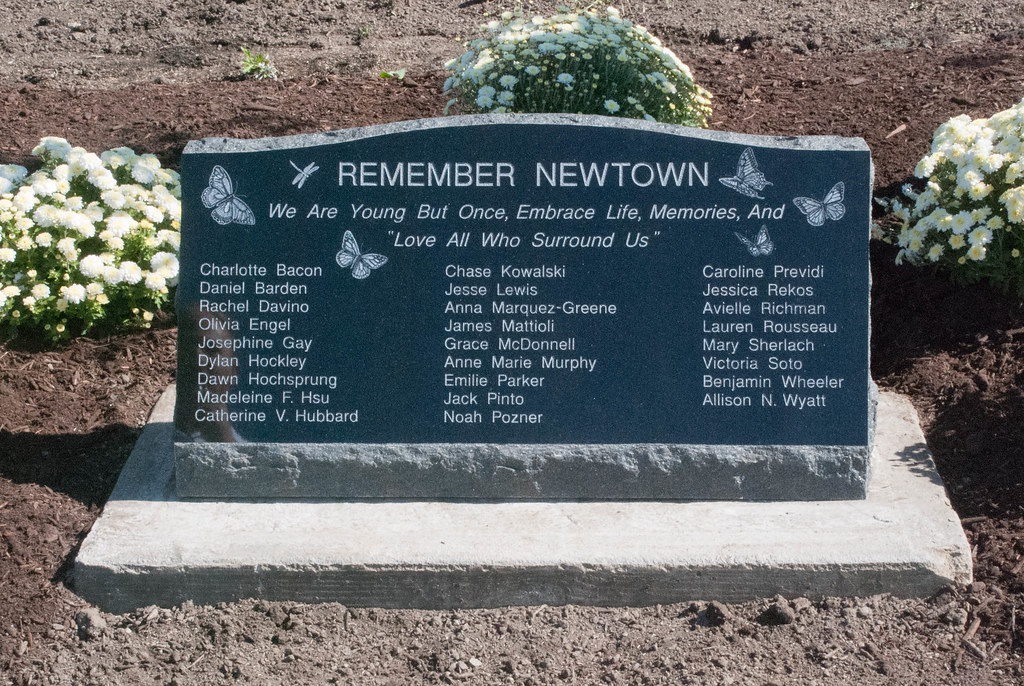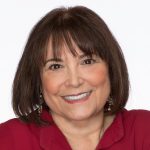 Laurie Levy
Boomer. Educator. Advocate. Eclectic topics: grandkids, special needs, values, aging, loss, & whatever. Author: Terribly Strange and Wonderfully Real.
Characterizations: moving, well written