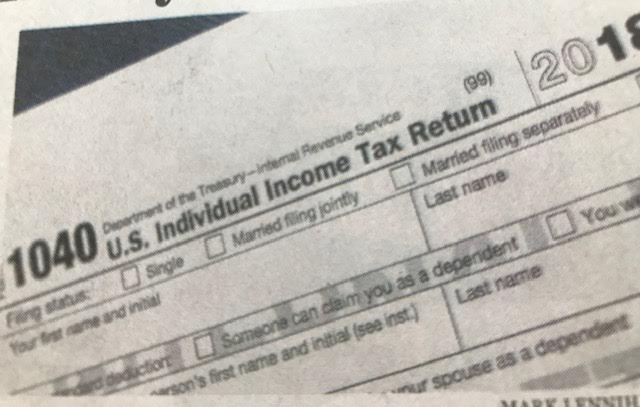 I went straight from being my father's dependent to being a married lady, so I have only signed a tax return. I have never done my own. I wouldn't know where to begin.
When we were first married, our taxes were simple. We had no investments, very little savings and made very little money. As our careers grew, so did the complications of our taxes. When my husband became an officer of his company, a perk of his job included being provided with someone to do his taxes. Dan would do a rough cut, then take everything to the accountant. I set up the folders to save everything that might be considered tax deductible, for we had arrived at the income level where we started contributing to non-profits (I began giving to Planned Parenthood long before we had much money to give).
Once my mother moved to the Boston area, I also did her tax preparation, with our accountants, doing the same "fill in the blanks" for the accountant year to year. Hers were quite easy.
Dan retired almost 17 years ago and we now live off invested income. Neither of us have brought home a paycheck in years. The market crash 10 years ago hurt tremendously. We had our money invested with Lehman Brothers, so some of it just evaporated. Two days before Lehman went under, our money managers sat in our kitchen, having moved to Deutsch Bank earlier in the week. We moved with them, sold everything with the move. It was about five months before we realized what a lousy job they'd done for us, hit rock bottom, and we moved all our assets again. We incurred huge capital losses carried forward for years, so it was years before we paid taxes again, as the losses offset the income.
Last year, we finally used up all those losses and this year we had a double whammy. We switched money managers again, this time selling everything in an up market for capital gains, and the Trump tax cuts, which certainly didn't help us. We aren't that wealthy. We lost our largest deduction; deducting our state taxes on the federal filing. That cost us dearly.
Everyone I know is grumbling about those tax "cuts". No one is getting their customary refund. Everyone is confused about how to do their taxes. Maybe a few more people will come to realize that blowing a hole in the deficit to benefit corporations and the very wealthy wasn't such a great idea. Meanwhile, we had to raise capital to pay our huge tax bill this year.
The very progressive wing of the Democratic party is talking about taxing the super-wealthy as a way to redistribute wealth. I'm not sure that will ever gain a foothold in this country. I do know that we can see from looking at the past that "trickle-down" economics does NOT work and higher taxes has always led to periods of prosperity. The Trump tax cut has not super-charged the economy, nor done any good for the average American, and soon we will just be servicing the enormous debt the US is incurring. We need to address the infrastructure and so much else that ails us now and there is no money to take care of it. We need to raise taxes equitably on most Americans, and certainly the richest can pay more. Most agree. It is common sense.
During the Eisenhower administration, which Republicans like to look back on as some sort of golden era, the tax rate was 90%. I am not suggesting we go back there, but we can do better than we are currently doing. We have created our own oligarchy, where the super-wealthy have power and live above the law with Trump as the number one man. Democracy cannot survive if that continues. Let us hope the normal checks and balances come back into place sooner rather than later and sort this all out.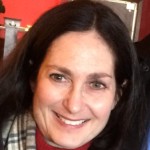 Betsy Pfau
Retired from software sales long ago, two grown children. Theater major in college. Singer still, arts lover, involved in art museums locally (Greater Boston area). Originally from Detroit area.
Tags: accountant, tax hike, crash
Characterizations: right on!