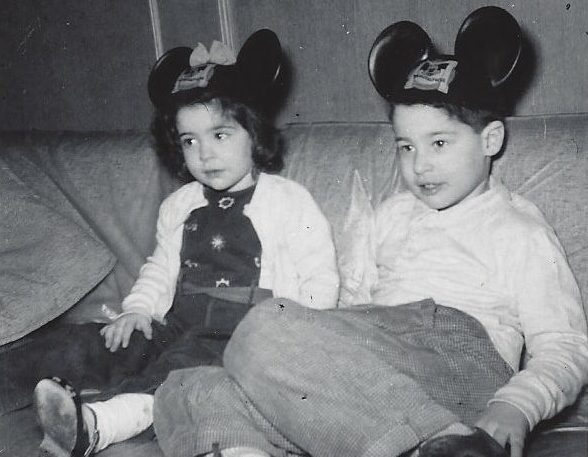 The Mickey Mouse Club featured cartoons—with Mickey and Minnie, Donald, Goofy, Pluto, and the gang—but that's not why I watched it. Nor did I have a crush on Annette, since I was only five when the show premiered, years away from any interest in girls. The Mouseketeers I identified with were Karen and Cubby, whom I eagerly awaited in the "Mouseketeers' Roll Call—count off now!" They were closest to my age, although even they were four years older.
As an added bonus, Jiminy Cricket taught me how to spell "encyclopedia."
In addition to the cartoons, they ran serialized dramas. My favorite was "The Hardy Boys." It surprises me now to learn from Wikipedia that there were only two of these, "The Mystery of the Applegate Treasure" and "The Mystery of Ghost Farm." I thought I remembered more. But they got me hooked on Hardy Boys mysteries, and I read a host of the books.
"Spin and Marty" I could take or leave.
Every day was a different theme. My favorite was the "Talent Roundup" on Friday, where one of the Mouseketeers would perform—they could all sing and dance—or they'd bring in an invited guest. When I started taking piano lessons, I fantasized about appearing on the Talent Roundup. I'd play a sonata or something, and then they'd serenade me. "Step right up!" Jimmy, the host, would intone. "Here's your ears!" He'd present me with my own pair of official Mouseketeer ears. And then they would all sing, "You're an honorary … Mouseketeer!"
What I would have given for that.
Of course, I had my own ears, bought at Kresge's or wherever my mom found them. Because The Mickey Mouse Club was more than a TV show. It was a club. And by watching—wearing my ears—I could feel like a member of that talented, lucky group. I was "as welcome as can be." I could belong.
"M–I–C," the Mouseketeers sang at the end, and Jimmy said, "See you real soon." "K–E–Y," they continued, and Jimmy said, amping up the sincerity, "Why? Because we like you!" I knew there were millions of kids out there, and they weren't actually talking to me. But it didn't matter.
Looking back, the show was firmly anchored in the values and mores of the 1950s. All the kids appeared white and clean-cut—although I am now surprised to learn than two were Hispanic, three Jewish, and several more (like Annette) Italian-American. It existed to sell toys and sugar-laden food and vacations to Disneyland. And Roy, the co-host and "Big Mouseketeer," was pretty creepy.
But I watched it because it was my club. Forever let us raise our banners high!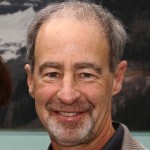 John Zussman
John Unger Zussman is a creative and corporate storyteller and a co-founder of Retrospect.
Tags: Mickey Mouse Club, Mouseketeers
Characterizations: right on!, well written