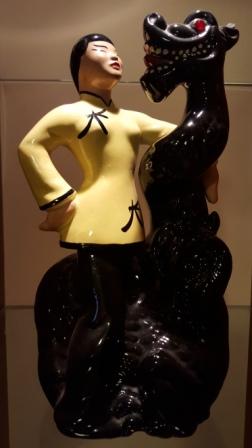 Mom was pretty well organized at the heart of it all, but she kept piles of papers and clipboards of crossword puzzles saved from the newspaper that camouflaged this. Mom passed away first, and a few years later when my father followed, the inevitable paperwork fell to me. What a delightful surprise, when I found the file folder marked "Will," I opened it to find that she had clipped a little cartoon for me to find.  A lawyer sits at a desk in front of a small group of people, obviously reading out a will which says "Being of sound mind, I spent it all."  Laughing through tears, I can tell you, is really a thing.
Laughing through tears, I can tell you, is really a thing.
Ours is a keeping kind of family.  Mom and her sisters were raised during the depression – and I know that code phrase will resonate with many readers.  Possessions were so hard to come by, treasured all the more because of their scarcity. "Use it up, wear it out, make it do, or do without." It was like religion in our household. My sister and I joked (sort of) that my parents and aunts never threw anything away after World War II.  I can tell you the properties of every kind of super glue out there, and can mend things invisibly. And it all got handed down to us.
So, I keep:
-a salad bowl of my grandmother's, and a number of quilts both finished and unfinished. I never met her, so the possessions seem strangely more precious.
-furniture from the early 1900s. One big dish cabinet in particular, the kind that had pedestals on each side to hold oil lamps. I wrote down the story of its purchase two generations ago, and ownership transfer within the family, and it's in the top drawer.  Honestly, it's that hefty style of old oak furniture that nobody in their right mind decorates with any longer unless it's the "down and out vintage farmhouse chic" style. Yet, here it sits.
-a box of mom's clothes.
-an ivory elk's tooth that my father had on his keychain.
-two statuettes of a "Chinese" couple hugging dragons, that were on the hearth at my aunt's.  They seemed so much bigger when I was a child!
Let's not totally cast aspersions on the prior generation.  This hoarding gene was passed down.  My folks had passed away and my husband's family lived far from us as we raised our sons. I treasure things from their youth and hold them all the tighter, as the keeper of the family memories.
So, I also keep:
-a full set of melamine plates that have kids' scribbled preschool art transferred on them.
-selected school artwork and reports through the years for each child, organized into portfolios by year and labelled.
-books.  Books. Books. Books.
-photos.  Photos. Photos. Photos.  Join me in a chorus of "when I retire, I'm going to organize the family photos."
Thank you Retrospect, for providing a vehicle to keep and pass along the greatest treasure of all, memories and the stories that make up a life. (And yes, I have saved that cartoon and it is clipped to my Will.)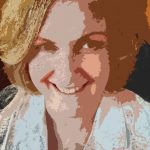 Susan
Characterizations: funny, moving, well written