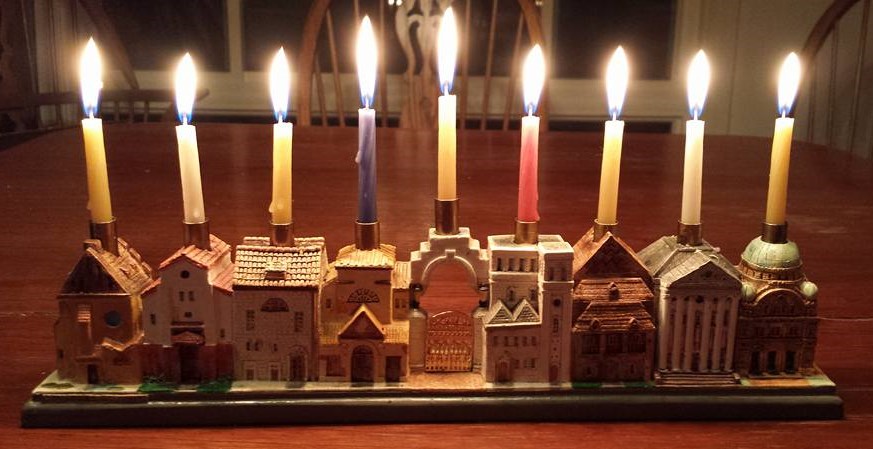 Chanukah has always been my favorite holiday. Not because of the gifts — my parents actually gave us our gifts on Dec. 25th when the rest of our friends were getting theirs — but because I loved lighting the candles, singing the traditional songs, playing dreidel, and eating Chanukah gelt (chocolate circles wrapped in gold foil to look like coins). We had a turquoise menorah shaped like an oil lamp that my parents had brought back from Israel, which I loved. However, my mother would always have us blow out the candles in the menorah after only a few minutes, rather than letting them burn down, so that we could continue to use the same ones every night. A box of Chanukah candles contains 44 candles, because that is how many are needed for eight nights, including a shammas, or helper candle, for each night (2 + 3 + 4 + 5 + 6 + 7 + 8 + 9). With my mother's frugal system, we would only use nine candles for the entire holiday, and thus a box would be just one candle short of lasting our family for a full five years. I didn't know until after I left home that this was not the way other people did it.
With my own children, one of our favorite Chanukah traditions is to sit and watch the candles burn all the way down each night, and make predictions about which one we think will be the last to go out. We have had many different menorahs over the years, including some that the kids made in religious school, and some years we would use several at once, resulting in lots of candles to watch. About ten years ago I found the beautiful menorah pictured here, called Synagogues of Europe. It has tiny reproductions of nine synagogues, and the city where each is (or was) located is identified on the back. So now when we are betting on which one will win, we can say Florence or Prague instead of just identifying them by number.
I find the flames of the candles to be soothing, and even mesmerizing, especially on the last night when all nine are lit. It is a nice time to sit and reflect, or just sit and stare and not think at all.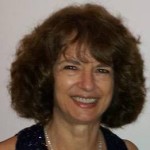 Suzy
Characterizations: right on!, well written