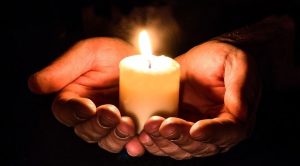 In the previous prompt we asked you to write about a rite of passage that marked a significant transition in your own life. Now we'd like you to think about the final rite of passage for a loved one, a friend, or an acquaintance.
Think back
. . . what type of ceremony was held, if any, for the person who died? Were you involved in the planning, one of the mourners, or even just a casual observer? What kind of final farewell do you want to have when your time is up?
Share your final farewell stories forward.
Start Writing