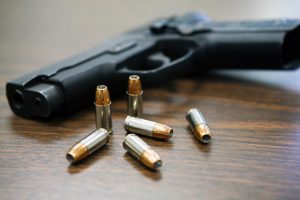 On this 4
th
of July weekend, some people may celebrate with guns instead of fireworks. When we were kids we saw people shooting each other on TV and in movies all the time, but didn't give it much thought. While guns have always been part of our culture, mass shootings in recent years have made gun control a major issue.
Think back
 … Did you learn to shoot a gun when you were young? Did you know people who had guns for hunting or for protection? Has your perception of guns changed over the years? 
Share your Guns Then and Now stories forward.
Start Writing