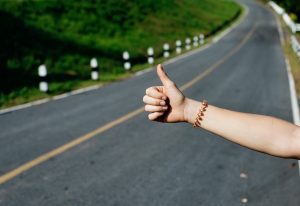 There's magic and romance to hitchhiking—but also plenty of risk.
Think back
... when and where did you hitchhike? Who picked you up? What adventures did you have? Have you picked up hitchhikers? Did you let your kids hitchhike? What advice would you submit to
The Hitchhiker's Guide to the Galaxy?
Share your hitchhiking stories forward.
Start Writing