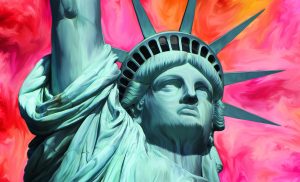 For a nation of immigrants, we seem strangely ambivalent about new ones. Each generation and ethnicity is distrusted when it arrives, only to assimilate in time to distrust the next. Baby boomers,
think back
... how did your family get here? How did it become American? Did you or your ancestors encounter prejudice? How do you view today's immigrants? On this Independence Day,
share your immigration stories forward
.
Start Writing