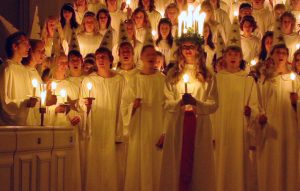 "Because of our traditions," Tevye taught us, "everyone knows who he is and what God expects him to do." But Tevye's world was upending, and so is ours.
Think back
... in this holiday season when tradition is everywhere, what traditions did you grow up with? Which have you kept, and which have you discarded? What's your favorite tradition, and which would you nominate for oblivion?
Share your traditions forward.
Start Writing