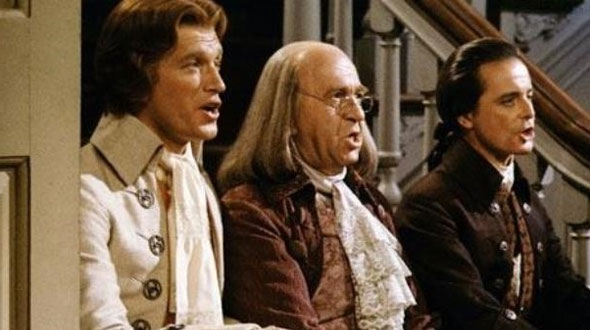 One of our Fourth of July traditions is to re-watch the old musical "1776." Alternately funny and serious, it depicts, in song and even dance, that difficult time when our nation's founders were debating the unprecedented act of declaring their independence from Mother Britain—a treasonous crime for which (in the likely event it failed) they would almost certainly all be hanged. Consider it the "Hamilton" of its day.
Don't miss the show-stopper, "Molasses to Rum to Slaves," about Northern complicity in the slave trade. Seriously.
The scene that always gets to me comes late in the movie, the night before the crucial vote. John Adams, the "obnoxious and disliked" relentless ringleader of the pro-independence partisans, climbs the bell tower (of what would later be called Independence Hall) in despair. His impossible quest, to achieve unanimous agreement among the thirteen colonies to declare independence, seems lost.
"Is anybody there? Does anybody care?" laments Adams, echoing General Washington's most recent dispatch from the front, decrying Congress's inaction (sound familiar?) in the face of the assemblage of the British army to put down the nascent rebellion.
Then he adds, "Does anybody see what I see?" And he portrays his vision for what America has—or at least might—become:
I see fireworks!
I see the pageant and pomp and parade
I hear the bells ringing out
I hear the cannons roar
I see Americans—all Americans—
Free forevermore!
This is where I break down. Because I realize that, with all their courage, the founders left their vision incomplete. It's become our task to complete it—to expand freedom, suffrage, and equality to those for whom the founders could not (or would not) imagine it: women, African-Americans, ethnic and religious minorities, immigrants, and LGBT people.
Over our lives, we boomers have witnessed and participated in a broad expansion of that freedom, from the civil rights battles of the 1960s to marriage equality last year. Despite our many failings, equality has been our success. But Adams' quest is not over—it is never over—and these days it seems particularly fragile. Will we have a tenth the courage that the founders had? Does anybody see what I see?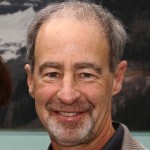 John Zussman
John Unger Zussman is a creative and corporate storyteller and a co-founder of Retrospect.
Tags: 1776, Independence Day