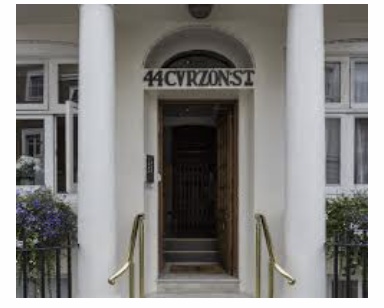 I originally published this story for the FAMILY TRIPS prompt,  but if you haven't read it or don't remember it,  I hope you'll read and enjoy it now!
44 CURZON STREET
Our son Noah was 7 when we took him to London for the first time.   For our stay I  booked what was called a serviced flat at 44 Curzon Street in a lovely Mayfair neighborhood near Green Park.
We arrived late in the evening with a very sleepy kid in tow,  and my husband Danny carried him as we rode up in the elevator to our little flat.  Planning to put Noah to bed before we started unpacking or settling in ourselves,  I walked through the rooms with Danny following,  still carrying the sleeping child.
The flat was charming with a sitting room,  a small kitchen,  and a bedroom with a double bed.   In an alcove off the hall was a sweet little crib,   but in the flat we found no single bed for Noah.
I hurried down to the lobby to find the night clerk.
"When I booked the flat," I said,  " I requested a cot in the room for my son."
"Yes madam",   he said,   "I see in your reservation you requested a cot for the little one.   Didn't you see the one we placed in the alcove?"
And so I learned that although we Americans say  "cot"  when we mean a small folding bed,  to the British a  "cot"  is an infant's crib.
We laughed together at the misunderstanding and the clerk apologized,  saying at that late hour there was no one who could bring another bed to our rooms.
"I guess for one night we'll have to manage three in the bed,  although that double bed looks a bit small for us all!",  I said,  as I bid the clerk a good night.
"Wait madam,"   he said handing me a room key,  "there's an empty flat across the hall from yours.   Your boy can sleep there tonight."
And so on his first night abroad Noah slept all by himself in his very own flat.   Then we spent the rest of the week exploring London and brushing up on the King's English.
Dana Susan Lehrman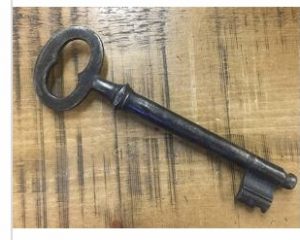 Dana Susan Lehrman
This retired librarian loves big city bustle and cozy country weekends, friends and family, good books and theatre, movies and jazz, travel, tennis, Yankee baseball, and writing about life as she sees it on her blog World Thru Brown Eyes!
www.WorldThruBrownEyes.com
Tags: London, Hotels
Characterizations: funny, moving