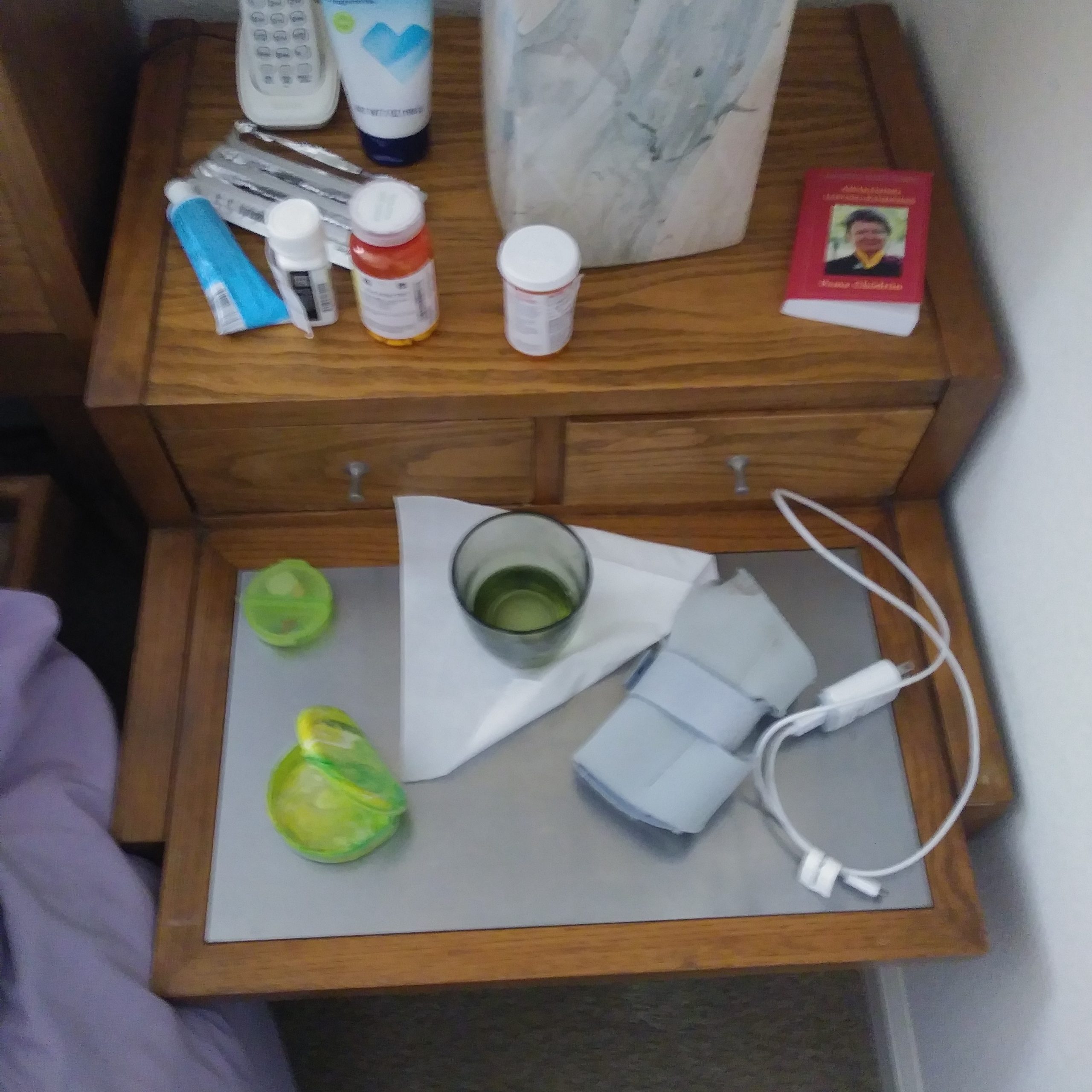 I don't remember being a particularly fussy sleeper, although I've been told I had night terrors (seeming to be awake but actually being asleep) until I was about four. When I was very little, my mother would sing relaxing lullabies, and when my grandmother shared my room, she would comfort me if I had a nightmare. Perhaps the biggest issue, mostly for my parents, was that I rarely if ever napped after about the age of two. In preschool and kindergarten I quietly sat on my woven mat while the other kids slept, so I guess the teachers tolerated that. I still don't nap unless I am ill.
Preparing to go to sleep for most of my life was as easy as rolling into bed ... now it almost warrants a checklist.
Other than always having needed a high-normal amount of sleep, maybe because I don't nap, preparing to go to sleep for most of my life was as easy as rolling into bed. There were the occasional difficulties with wakefulness when I was stressed, but nothing major.
These days I sleep in the "guest" room given the difference in sleeping habits between my partner and me. I wake up in the middle of the night more often lately, and I sometimes resort to breathing and meditation, and occasionally need some acetaminophen, to lull me back to sleep. However, the biggest change in the last decade is the increase what it takes to prepare for bed. The featured image shows my nightstand once I complete the process, which almost warrants a checklist.
Teeth flossed and brushed? (check)
Makeup removed and face moisturized? (check)
Moisturizing eyedrops applied? (check)
Tylenol and tums available if needed during the night? (check)
Correct pills ready to take the next morning upon waking? (check)
Dental night guard inserted? (check)
Wrist brace on to prevent odd bending during sleep? (check)
Pillow available to put between my knees when I sleep on my side? (check)
Cell phone charger available if the device's batteries are low? (check)
Oh, I long for the days of just rolling into bed, but I am happy that I still sleep well more often than not.
Marian
I have recently retired from a marketing and technical writing and editing career and am thoroughly enjoying writing for myself and others.
Characterizations: been there, funny, right on!, well written