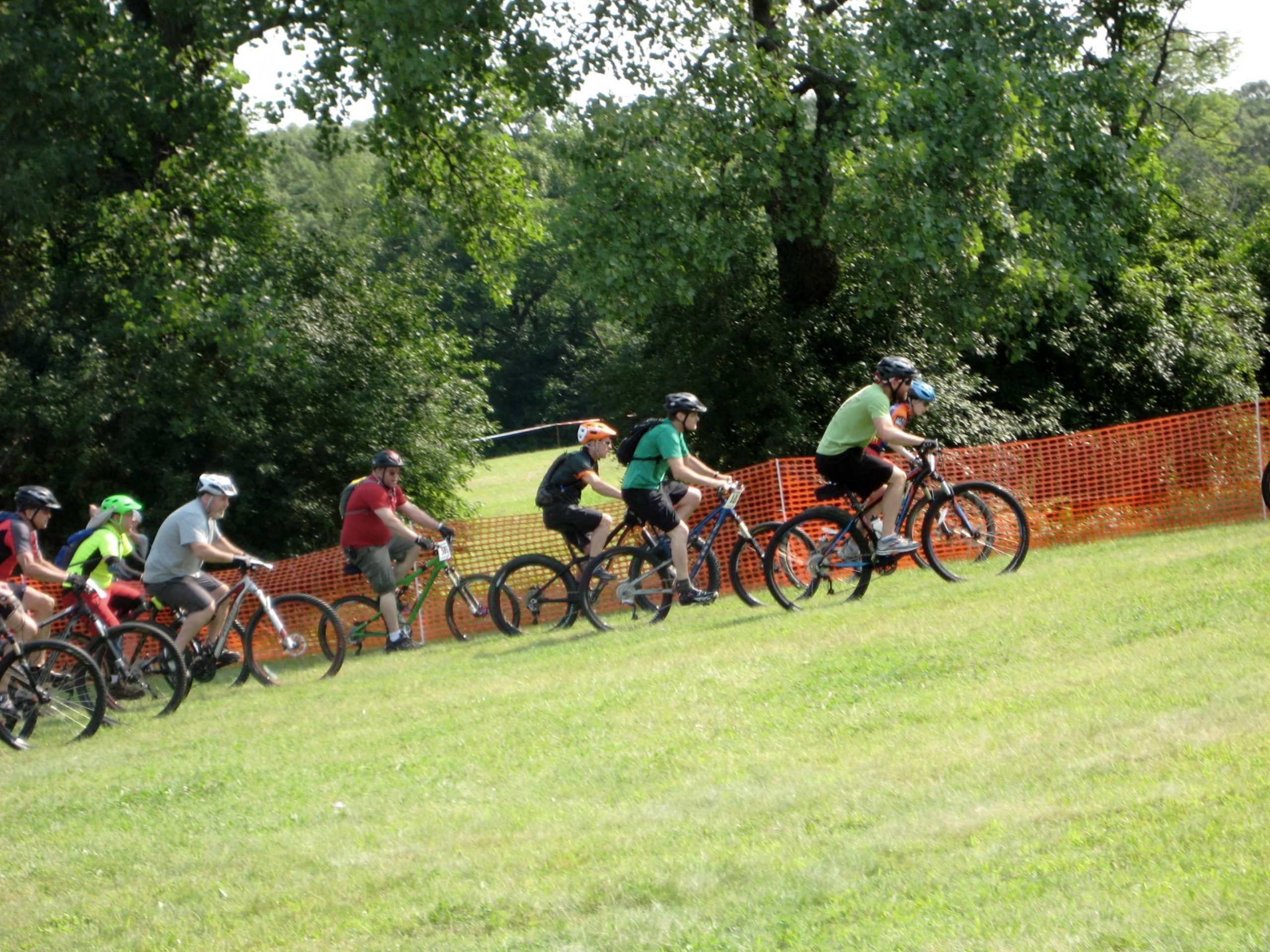 How does a 56 year old man become obsessed with riding mountain bikes?
A switch clicked in my brain. I have no idea why. I looked at Gina and said "I need to do that."
As a kid in northern New Jersey, I rode bikes more than I walked. A gawky, nearsighted, bookish uncoordinated nerd, it was the only athletic thing I was good at.  Mostly my friends and I rode the city streets, but we also fooled around on clunker bikes and crude plywood ramps, doing something that kids in less flat areas of the country would eventually turn into mountain biking. But alas, I grew up. I got a driver's license and put away childish things.
I didn't ride a bike again for nearly forty years.
In the spring of 2011, in desperate need of exercise, I started riding again. It was the only form of deliberate exertion that my mind could stand. I bought a cheap mountain bike at the nearest bike shop just because I knew I'd not have to true the wheels twice a week, like with my racing bikes back in the days of old. I never thought about riding trails, much less racing. I rode on pavement. I started commuting by bike.
In the fall of 2011, on a vacation tour of an abandoned copper mine in the UP, the guide casually mentioned "this section is where part of our annual mountain bike race goes through the mine." A switch clicked in my head; I don't know why. Maybe it was a memory of those Evel Knievel-inspired jumps I used to do so long ago. How they felt like flying. I looked at Gina and said "I need to do that." My loving wife looked at me for a second and said "go for it!" Upon returning home to Chicago, I started to ride the local singletrack. I fell. I fell a lot. I got hurt. But I was hooked.
But something else happened; maybe the most important thing.
I've been involved in "extreme" sports before. I started SCUBA diving at sixteen. That lasted for nearly twenty-five years. When I started, a day of diving was like a big family outing. I learned more from the experienced divers than I did from formal instruction. At the end, gearing up for an offshore wreck dive, I heard an older diver tell a couple of teenagers with gear questions to leave him alone and "go figure it out for yourself."
Soon after I sold or junked my gear.
I also skied for a good number of years, and while it was fun, the sport always seemed infested with a large number of aggressive and unpleasant people. Fights would start on the lift lines. People wouldn't drink with you at the bar that night because you couldn't ride the black diamonds with them all day. A common way to assist a new skier was to push them down the slope and telling them to "go for it."
But from the very beginning, my experience in the mountain biking community has been much different.  Almost without exception, mountain bikers help other riders, with tips, with tools, with encouragement. Good riders help lesser ones get better. Post-ride beers are a ritual and everyone is invited. We are competitive as hell, but it's overwhelmingly with ourselves, our riding flaws, and the trails. In a race, you usually pass a slower racer politely, with an "on your left when you get a chance."
This ethos of helping others extends beyond other riders; many an injured hiker has been assisted by riders who happened by when assistance was needed.
I found my tribe, late in life, rolling around on overpriced kids' toys with big knobby tires.
 How does a 56 year old man become obsessed with racing mountain bikes? This might have something to do with it: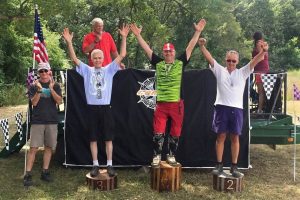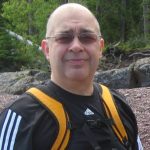 Dave Ventre
A lot of things have happened in my life, but now I am mainly in it for Gina and the mountain biking.
Tags: Bicycles, MTB, adulthood, play, sports, winning, competitiveness, winning
Characterizations: right on!, well written