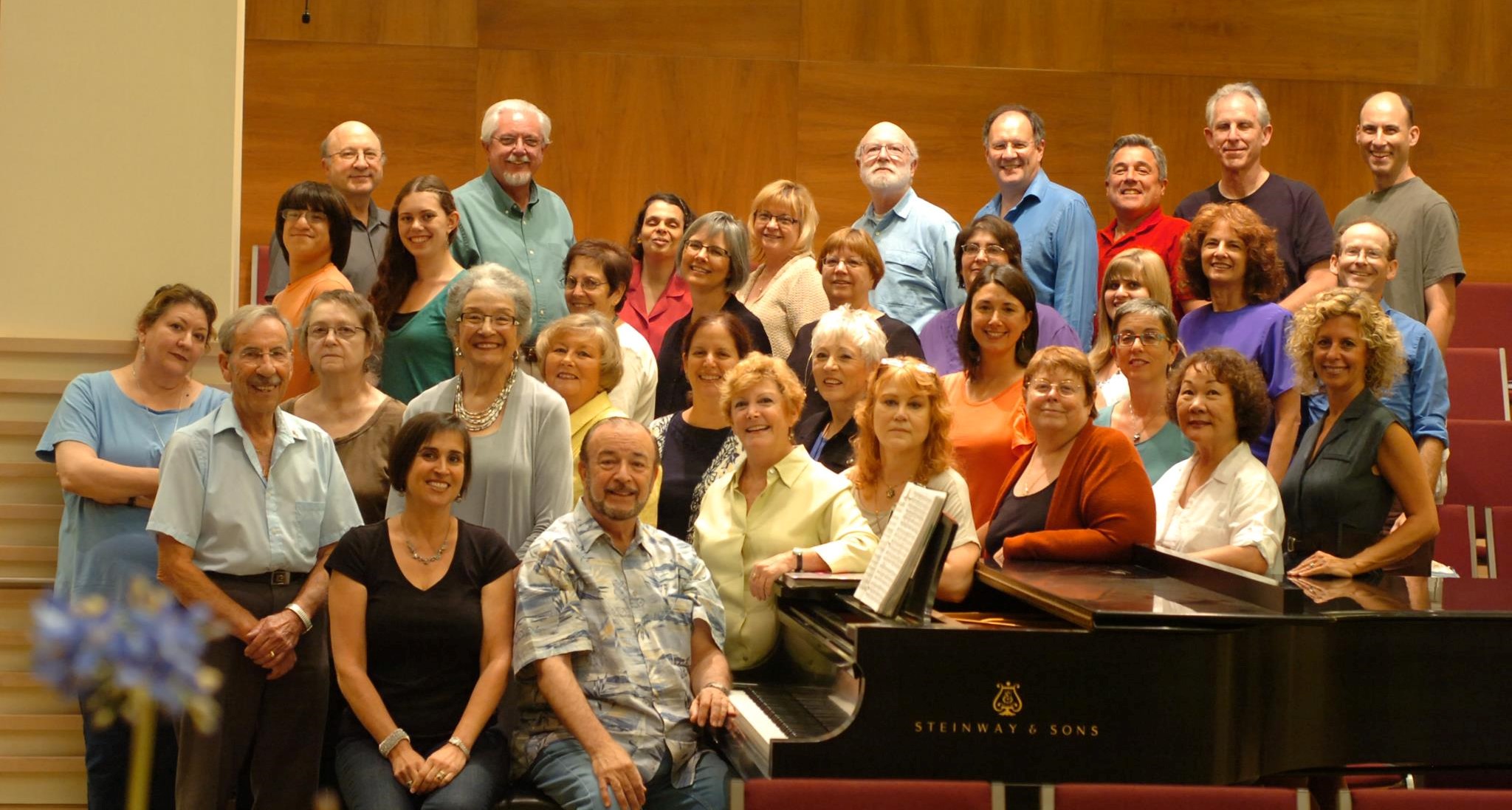 At different times in my life, I have had different "tribes." In college it was the friends I made in Comstock Hall, my freshman dorm. (See Love That Dirty Water.) In law school it was my intramural basketball team (See Law school and basketball.) When my children were small it was the mothers' groups and babysitting co-ops. But for the last twenty-two years it has been the choir at my synagogue. The Featured Image is a picture of the choir in 2011. Alas, since that time, three of the people pictured have gone to the great choir loft in the sky, but it's still one of my favorite pictures of the choir.
At different times in my life, I have had different "tribes," but for the last 22 years it has been the choir at my synagogue.
I'm not religious. I never go to services unless the choir is singing. This amounts to all the High Holy Day services (one on S'lichot, two on Rosh Hashanah and five on Yom Kippur – a very intense 2 ½ weeks), plus only four or five other services during the course of the year. But we generally have something we are preparing for, whether sacred or secular, so it is a rare Wednesday night that we don't have rehearsal.
I joined the choir in January 1998, right after my older daughter's bat mitzvah, because I got to know the cantor while he was preparing her to read Torah, and he invited me to come. Twenty-two years makes me a relative newbie, there are many choir members who have been there much longer than I have. The size of the choir varies over the course of the year. We have our greatest numbers in the summer and early autumn, because everyone wants to sing for the High Holy Days, which are generally in September. At that time of year, we have as many as 40 people. At other times we can be as few as 20. But there are some of us who sing consistently all year round. And the alto section (of which I am the section leader) has the greatest number of year-round singers.
Here we are at one of our usual Wednesday night rehearsals last year or the year before. This is obviously in the wintertime, because people are wearing sweaters, and also there aren't that many of us. The alto section, which is really my tribe more than the rest of the choir, is the nine women in the front three rows on the right side of the picture. And the first altos, who are the inner circle of my tribe, are the two women on either side of me and the one directly in front of me. (I'm in the purple sweater in the third row, in case you can't tell.) I wanted to get a picture of just the four of us to use in this story, and was planning to ask someone to take that picture this past Wednesday night at rehearsal, but the rehearsal was cancelled — along with all future rehearsals and performances for the foreseeable future — because of the corona virus!**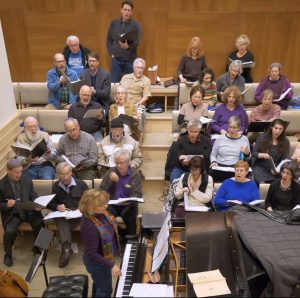 With these three women — Jan, Eileen, and Ema — I have gone through many life cycle events, both happy and sad, in the last 22 years. When Ema became pregnant, we all rejoiced and enjoyed watching her belly grow, and then seeing that baby develop into the college student she now is. My own baby, Molly, was already 18 months old when I met them, but they remember her as a toddler who demanded to sit with the choir during services and had to be carried out by her father. They came to Ben's bar mitzvah in 2001, and eight years later to Molly's bat mitzvah. They were there to support me after my mother's death, and hugged me when I teared up during the Kaddish, the prayer for the dead, when we were singing the service at the time of her yahrzeit (the anniversary of her death).
When Jan's husband of 42 years died in 2013, we were there for her too. Right at that time, the choir was planning a cabaret featuring music by various Jewish composers, with a mixture of choral numbers, solos, and small groups.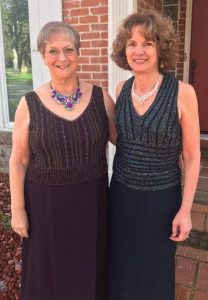 I wanted to do the Irving Berlin song "Sisters" but of course needed another person to do it with. Jan was not planning to participate in the cabaret, because she was feeling too sad. I coaxed her into singing with me, and it was just what she needed to cheer her up. Here is a picture of us in the similar long dresses that we coincidentally had, sparkly on top and solid on the bottom. Hers was purple and mine was blue. She went online and found boas to match our dresses and ordered them for us. Our performance was fabulous as we swished our boas around and sang about being such devoted sisters. Ever since that time we have referred to each other as "my choir sister." I feel the same kind of sisterly bond with Eileen and Ema too.
Eileen drives me to and from choir practice every week because she doesn't want me walking in the dark, even though I only live a block from the temple. And she has a Tesla, so it's a pretty sweet one-block ride! It gives us a chance to discuss choir-related issues both before and after rehearsal.
For the past month we have been rehearsing for another cabaret, entitled Puttin' on the Ritz, which was to have been performed three weeks from now, on April 4th. However, it has been postponed indefinitely because of the corona virus (see footnote below). I am sad that we are not doing the cabaret, and even sadder that I will not be seeing my tribe on Wednesday nights for a while.
---
**Note: We are planning to have a prompt on Epidemics and Pandemics. I wanted to slide it in for next week, ahead of Vacation From Hell, Nicknames, and Close Calls, because I feel like it's all that I'm thinking about these days, so I might as well be writing about it. My co-admins thought that it might be better to write about it later, when the current crisis is over and we have some perspective on it. However, if you would rather have that prompt sooner, feel free to so indicate in the comments.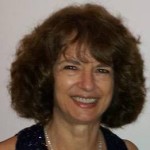 Suzy
Characterizations: moving, well written