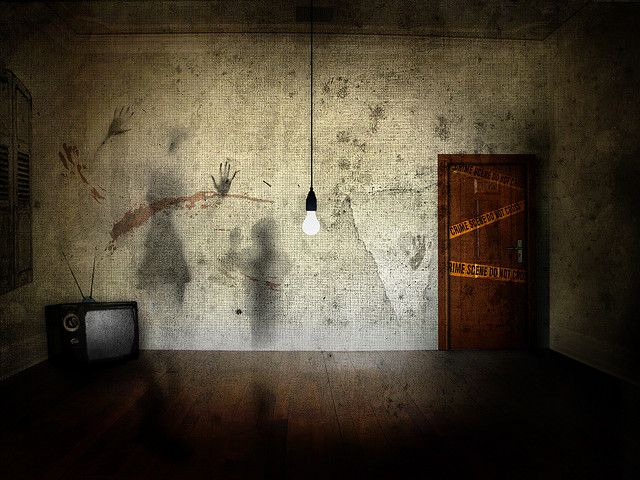 My partner sat on the bed palming a news article on her iPhone. "Wow," she said. "This Covid thing could get serious." Her observation, altho casual, would soon crank up our self-defensive resistance while the Trump disaster evoked laughter, moans of injustice, screams of rage, paralyzing helplessness, and furious phone calls to Congress.
Where did our community go?
We felt the same confusion, terror, and rage as anyone else on the planet. What was this contagion? Where did it begin? How far would it spread? Once the World Health Organization declared Covid as a pandemic, we subscribed to the same fearful confusion as others with enough sanity to feel mortal in the face of a run-amuck virus that had no antidote.
Science and speculation thrashed the media into a froth of charts, maps, studies, anecdotes, rumors, opinions, and screeds. By the time we were washing vegetables from the grocery store, the virus had become politicized. Mis- and disinformation raced across the Internet, reflecting the divisive rage and ruthless manipulation that characterized the Trump convulsion. But I was cool.
As my partner and I closed shop for the newly imposed quarantine, we noticed a disconcerting peace. The skies cleared of jets and helicopters. The whoosh of distant freeway traffic dwindled to a whisper. I had stopped teaching at the end of the fall, 2019 semester. My partner's job as a documentarian at a feminist organization had dried up, the production of her latest play had closed months earlier, we had enough income to keep the fires burning, and, most important, we had each other.
Alone together, we sat at opposite ends of our comfortable old apartment, writing fiction. We could write in peace, surrounded by an eerie, enforced, but useful solitude. While thousands died daily, we felt as if the world had graciously conspired to grant each of us a room of one's own. All hail Virginia Woolf.
The world raged around us in concentric circles, excited by the virus's spread, the horror of skyscraping body counts, corpses in refrigerator trucks, the whole mess scummy with lies and contortions propagated by the twisted government's public evasions.
Close in, friends became ill, others, frightened by contagion, doubled efforts to escape the affliction. Offices, factories, and shops shuttered. Supply chains broke. People lost their jobs. Children lost the center of their expanding universes as schools closed; they became a burden to parents, newly unemployed.
Still closer yet, advance reading copies of my partner's new novel crashed and burned on the closed doors of newspapers, magazines, and reviewers. My son shouldered the burden of treating patients who clogged the emergency room of his hospital; daily, he risked his life to save people who died believing Covid was a conspiratorial ruse of the Deep State.
We learned to live with the plague; we learned of its power and its weakness. The first vaccine came on the scene, and we ventured forth, grateful to receive our first inoculations at hastily organized public facilities. I finished my novel and began the tasks of production with my publisher. We learned to Zoom from exercise to publicity meetings. Still sheltered in our solitude, my partner began a second novel. We stopped making travel plans. We ordered in from Amazon, Grub Hub, and Instacart.
I noticed for the first time that I had not left the house for an entire day. Then two days, three days. I stopped calling people and noticed that when I saw a neighbor approach on our quiet, short street, I would turn away, strangely unwilling to hail, approach, or chat with familiar folks on the block.
Friends sold their houses and moved out of town. The theater where we had worked for years went on the market and was sold. Stunned, confused, its owners, our friends, began traveling compulsively in a camper truck, unable to sit still long enough to comprehend the complete disruption of their life's work and our shared community.
Still, my partner and I had each other. We read each other's work. We continued to share the daily tasks involved in running a household. We endured the news as a violent minority of de-educated, disinformed pot-bellied pawns threw themselves futilely onto the battlements of our democracy.
*
Now, we are unsure how to greet the dawn. Is there a new world out there, waiting to take shape? Alone together, we are curious but strangely cautious. We're not comfortable in crowds. We don't go to parties because, for our demographic at least, there are few parties to attend. We continue to work at home. We stare up at empty office buildings and speculate about what purpose these dry, empty beehives will serve in the future.
All the while, possibly because we had each other, maybe because our socialized work had fallen by the wayside, perhaps because writing is a solitary practice, we slid smoothly into isolation. Where did our community go? How will new communities reappear? As I write this, I don't know for sure, despite my polling, where everybody has gone, if they will ever return, and how, if ever, we will all meet again.
Charles Degelman
Writer, editor, and educator based in Los Angeles. He's also played a lot of music. Degelman teaches writing at California State University, Los Angeles. 
Degelman lives in the hills of Hollywood with his companion on the road of life, four cats, assorted dogs, and a coterie of communard brothers and sisters.
Characterizations: been there, moving, well written