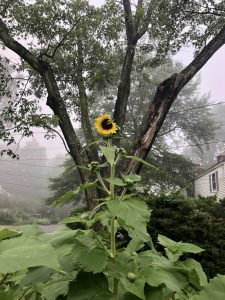 on July 8th (an event that occurs every year) 99% of the world's population (8 billion people) will see the sun's light at the same time Today this event took place a little after 7am EST
Laura's Garden

In the garden the sunflower towers
above all the others,
stretches its golden petals to follow the sun,
seeking the light it was born with,
turning its head throughout the day
to follow that majestic arc in the sky.
She planted the seeds in isolation,
separated from all human forms.
Only her animals accompanied her,
bright red cardinals hiding in the lilacs,
goldfinches perched on tree branches,
her cats rubbing their heads in her hands
trying to push off her velcro gloves.
Aloneness is a ritual to Laura.
Sunrise, her allotted space.
in her quest to know the light each morning,
she drifts deeper into consciousness, 
breathing in the earthly scent
of energy's radiant grace.
In stoic solitude she nurses the garden
In this welcomed quarantine she thrives.
Even as the Canadian smoke descends,
she tilts her head up to the lone sunflower, 
winks, 
then picnics with her cats beneath the tree.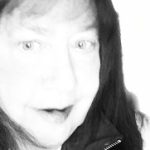 pattyv
Characterizations: been there, moving, well written