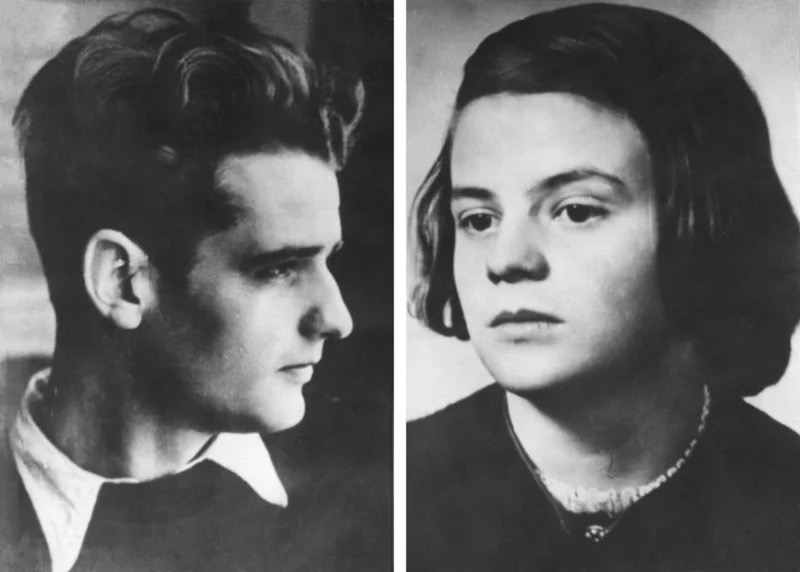 I was the youngest among my third-grade classmates.  I took an intelligence test—they skipped the emotional viability test—to wheedle into this advanced placement.  My parents mistakenly thought this was a good idea.  That's a grievance to air another day.
"We are your bad conscience," said one of the leaflets. "Everyone wants to exonerate himself from his share of the blame … But it cannot be done: everyone is guilty! guilty! guilty!""
For today I'll stick to my lifelong distrust of enforced uniformity, and where it can lead in the extreme case.
Some boys in my third-grade class were old enough to join a cub scout den. I don't know the criteria for age eligibility. I assume the mothers who organized the den adopted the rule in accordance with scouting by-laws, and the age of their sons. I do not assume a conspiracy against me, although that would explain some things.
The boys who became scouts came to school on den-meeting days dressed in snappy blue shirts and yellow neckerchiefs, parading their medals, stripes, badges and (do I embellish?) swagger. Yes, I was envious.  This was my first brush with an exclusionary secret society, or perhaps the first time the exclusion bit me.
I became a cub scout the next school year, but it was too late to matter. I didn't wear my uniform to school.  I was otherwise not a good scout.  Earning medals?  What did that have to do with getting admitted to Harvard?  Although on this point I may be mind-merging with my lukewarm performance at Hebrew School.
Scout's honor?  I'm too cynical to entertain the thought.  In retrospect, it certainly could have been life enhancing to emerge from the braces of childhood with a few jamborees under my belt, some outdoor skills, some codes of character not tainted by hypocrisy, self-righteousness, groupthink, tribalism, loyalty oaths, but, you know, you play the cards you're dealt.  Bitch later, when looking back through the kaleidoscope of time, recording the retrospective narrative that stumbles out like a war refugee, a survivor.
Scout Oath:  On my honor I will do my best to do my duty to God and my country and to obey the Scout Law; to help other people at all times; to keep myself physically strong, mentally awake, and morally straight.
The Twelve Points of Scout Law:  Trustworthy.  Loyal.  Helpful. Friendly. Courteous. Kind. Obedient. Cheerful. Thrifty. Brave. Clean. Reverent.
Material—pictures and commentary—from a Time Magazine article on the internet entitled, "The History Behind Jojo Rabbit and What It Was Really Like to Be in the Hitler Youth".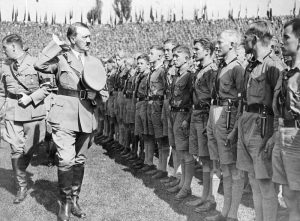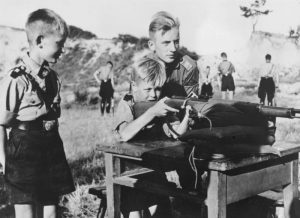 "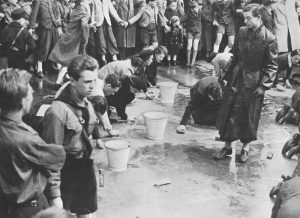 "At the same time, despite the mandatory nature of participation, the history of Nazi youth organizations does contain examples of resistance.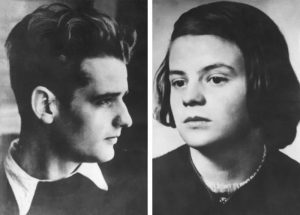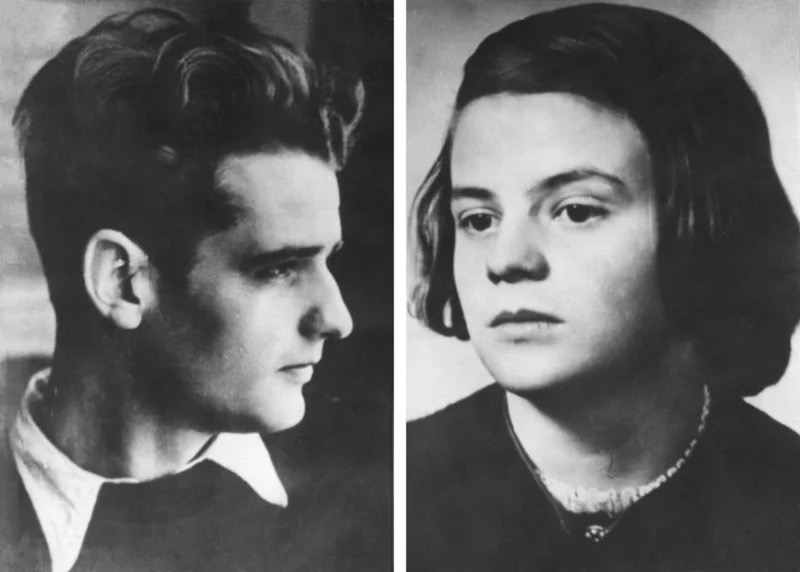 The most famous resisters were Hans and Sophie Scholl, a brother and sister who were executed by guillotine on Feb. 22, 1943, for distributing anti-Nazi leaflets through their underground resistance group at the University of Munich after learning about what was happening at the Dachau concentration camp. Hans and Sophie were 24 and 21 years old, respectively — not children, but…young enough that they "were reared under Hitler's National Socialism, drilled in its rituals, supposedly imbued with its doctrines."
"We are your bad conscience," said one of the leaflets. "Everyone wants to exonerate himself from his share of the blame … But it cannot be done: everyone is guilty! guilty! guilty!""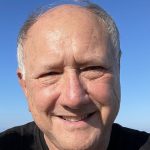 jonathancanter
Here is what I said about myself on the back page of my 2020 humor/drama/politico novel "The Debutante (and the Bomb Factory)" (edited here, for clarity):
"Jonathan Canter Is a retIred attorney; widower; devoted father and grandfather (sounds like my obit); lifelong resident of Greater Boston; graduate of Harvard College (where he was an editor of The Harvard Lampoon); fan of waves and wolves; sporadic writer of dry and sometimes dark humor (see "Lucky Leonardo" (Sourcebooks, 2004), funny to the edge of tears); gamesman (see "A Crapshooter's Companion"(2019), existential thriller and life manual); and part-time student of various ephemeral things."
The Deb and Lucky are available on Amazon. The Crapshooter is available by request to the author in exchange for a dinner invitation.
Characterizations: moving, well written