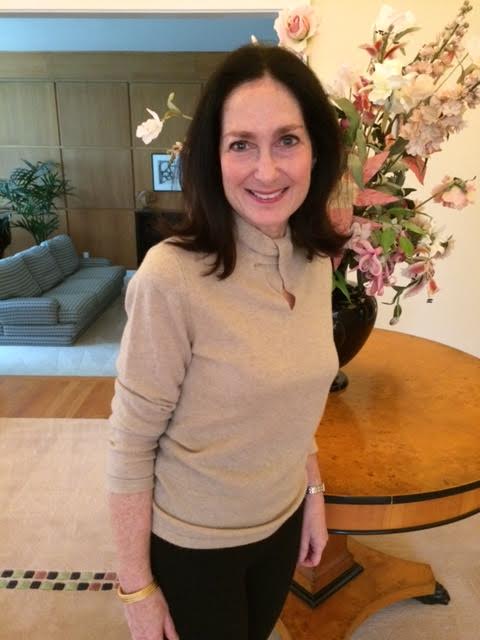 A women I didn't recognize came up to me after class in the gym last year. "Are you Betsy from Brandeis?" Guess so. Turns out we were classmates, sort of. She had transferred into my class our sophomore year, but graduated a year after me, so I really did not know her. But somehow, she knew me.
I recently Facebook "friended" an old high school chum, someone a year older who had grown up across the street. "Holy moly, you look just like that girl who grew up across the street", said he, after seeing my profile and other photos. He had seen me once in the intervening 48 years.
It is nice to get that sort of positive reinforcement. But five years ago, standing naked in front of my bathroom mirrors, I didn't recognize myself. I had always been slender and now could not make that claim. I resolved before turning 60 in 6 months to rectify the situation. On Martha's Vineyard that summer, I sought out a trainer who worked with me on exercise and diet. I cleaned up my eating habits and worked hard in the gym. Over the course of two years, I took off 18 pounds, joined a gym when I returned to Newton and kept up with a rigorous training program.
I have enjoyed the results until this past year. Time gets the better of us all. My eating habits have slipped a bit and I've put on a few pounds, but that is also due to injury. A year ago, I sprained a ligament in my back and had to take it easy for six weeks while it healed. This winter, I did the same on the other side, but worse. Even as my back healed, I felt pain in my left hip. I mentioned this at my annual physical. The doctor manipulated the hip, thought either there was swelling or perhaps a torn labrum and sent me in for an x-ray, then an MRI. No tear, so he assumed it was bursitis and gave me a shot of cortisone to reduce the inflammation. I haven't exercised in weeks and I see and feel the difference. Age is catching up to me. Someone in one of my classes complimented me just weeks earlier on how strong I was and how consistently I came to class. Ha! So much for that! Also at this physical, I was measured. The doctor claimed I've lost 3/4″. Can't be! That would make me under 5′ tall! Perhaps I just wasn't standing fully erect. Good grief, I just can't be that little!
My eye sight is terrible, I can't see in the dark, have little cataracts growing, but it is too early to operate, so I just have to live with it. My internist said, "Welcome to aging!" No thank you…I am still railing against it, as best I can.
Technology makes everything move faster. It is great that I can stay in touch with my kids, each of whom lives 3,000 miles away, but it also makes me feel inept because I can't keep up. I haven't worked "outside the home" in 28 years, so don't know the latest editors and on-line ways to do things.
On the other hand, I have lived through a fair amount of history by this point and have some sense of perspective. I would like to say about the current administration that "this, too, will pass". Unfortunately, too much of what is being done can't be undone in the areas of climate science because the effects are irreversible. We don't get a "mulligan" on the environment. Same with the Supreme Court appointments, which are life-time appointments, so hang in there Ruth Bader Ginsberg!
I have always tried to keep a positive outlook on life. It helps to keep those pesky wrinkles away. I'll keep trying that. Below, by the way, is my college graduation photo (it was 1974, so informal shots only). How am I doing?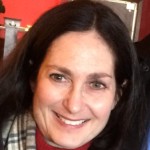 Betsy Pfau
Retired from software sales long ago, two grown children. Theater major in college. Singer still, arts lover, involved in art museums locally (Greater Boston area). Originally from Detroit area.
Tags: exercise, diet, perspective