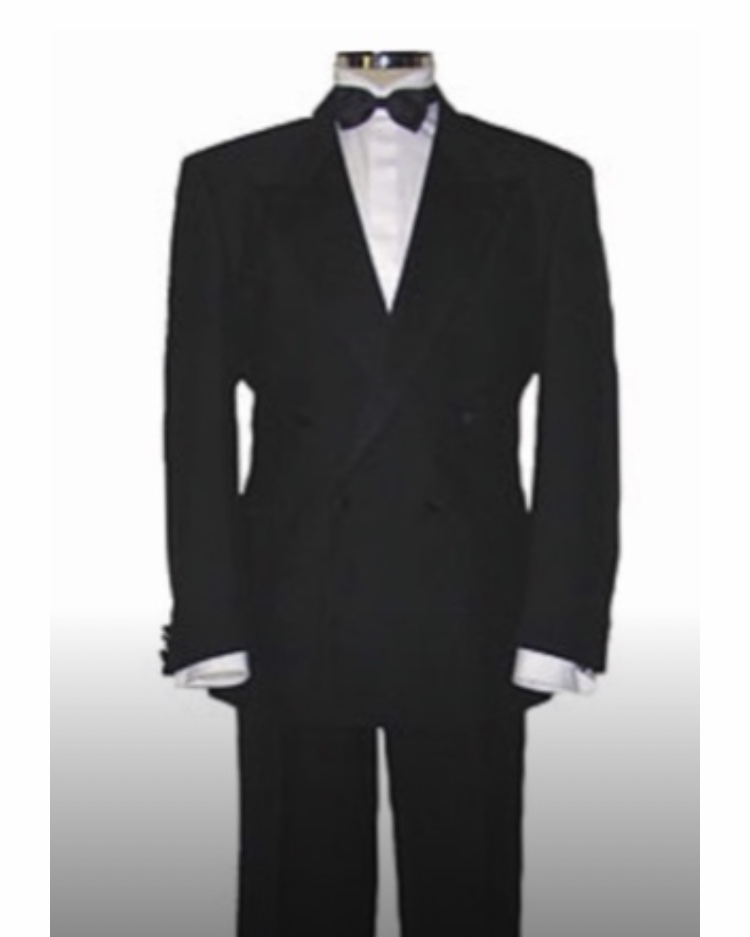 Over the years I've found myself in the same embarrassing situation at least three times,  most recently this past December when we got a wedding invitation from friends.
Their son was to be married on New Year's Eve at a lovely Greenwich, Connecticut hotel,  so I knew it would be a gala affair.   And sure enough there at the bottom of the elegantly engraved invitation were the words BLACK TIE OPTIONAL.
My husband Danny hadn't worn his tux in a few years and so I urged him to try it on,  and happily it still fit.   Then I checked the wedding registry and ordered a gift,   booked a room at the Greenwich hotel,  and called the cat sitter.
After deciding which of my cocktail dresses I would wear –  my black one or my other black one – we were all set for the big night.  Then I remembered  two out-of-town weddings we attended in the past.
The first was many years ago when my cousin Kathy was to be married in the lovely garden of her parents'  Revolutionary-era house in Northampton, Massachusetts.
Getting ready for the car trip I packed our suitcase,  gathered all we needed for our year-old toddler,   and put Danny's suit and my dress in a garment bag.  I hung the garment bag in the front closet near our apartment door.
Packing the car with the suitcase,  the toddler,  and all the requisite snacks and toys,  we forgot – you guessed it –  the garment bag.    Terribly embarrassed,   we both went to the wedding in jeans.
Then years later we were getting ready for another out-of-town wedding.  The daughter of friends was to be married at a lovely venue – a vineyard on Long Island's North Fork.
This time I happened to zip Danny's suit in one garment bag and my outfit in another,  hung them both in the front closet,  and to remind us I taped a big note to the apartment door that said TAKE GARMENT BAGS FROM CLOSET !!!
When we got to Long Island a few hours later and Danny was unloading the car,  we realized instead of taking both garment bags from the closet,  he had taken only one and by chance it was his.  So while Danny wore his suit to the wedding,  much to my chagrin  I wore jeans once again.
Thus when we got the recent New Year's Eve invite,  I was determined this time to play it safe.   I zipped both Danny's tux and my cocktail dress in one garment bag,  and carried it down to the car myself.
Once in our hotel room I unzipped the garment bag and hung our two wedding outfits in the closet.  Later when we were dressing for the big night I heard my husband say,  "Where are my pants?"
Sure enough there on the hanger was his tux jacket,  but under it – no pants!   And so I wore my dress to that wedding and Danny wore black tie –  but only from the waist up,  down below he was in brown corduroy.   After all the invitation did say BLACK TIE OPTIONAL!
POSTSCRIPT
Despite that embarrassing sartorial slip,  we had a lovely time at the wedding.   Back in the hotel room I was hanging up my dress when I noticed something lying on the closet floor.   Apparently hours earlier when I hung Danny's tux in the closet,  his pants had slipped off the hanger.
I sure hope our next wedding invitation says COME AS YOU ARE.
Dana Susan Lehrman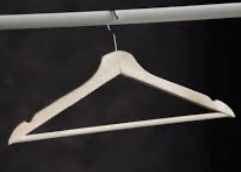 Dana Susan Lehrman
This retired librarian loves big city bustle and cozy country weekends, friends and family, good books and theatre, movies and jazz, travel, tennis, Yankee baseball, and writing about life as she sees it on her blog World Thru Brown Eyes!
www.WorldThruBrownEyes.com
Tags: Weddings, Humor
Characterizations: funny, right on!